Position Title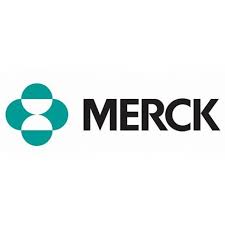 Associate Principal Scientist, Drug Safety
and Metabolism (Animal Health)
Job Description
Merck's Animal Health (MAH) Division works to improve the health of animals around the world through collaborative partnerships and a deep sense of responsibility towards our customers, consumers, animals, society, and planet. This team of energetic, independent thinkers offers one of the industry's most innovative portfolios of products, services, and technologies that serve to prevent, treat, and control diseases across all major farm and companion animal species both domestically and internationally.
Responsible for defining/designing, conducting and/or technical support of target animal safety, pharmacokinetic, metabolism, and residue studies and human safety programs to support world-wide registrations of veterinary pharmaceuticals.
This position is part of Drug Safety and Metabolism, Global Preclinical Development, based in Madison, New Jersey.
The ideal candidate will:
Define preclinical programs needed for registration and marketing of companion and food animal pharmaceuticals.
-Target species include: dogs, cats, horses, beef and dairy cattle, chickens, pigs, sheep, goats and fish.
-Human Safety: Programs may include a range of studies, such as toxicology, metabolism, and residue depletion studies, and exposure/risk assessment in support of user/handler safety.
-Target Animal Safety: Programs may include dose tolerance / margin of safety studies, injection site irritation, and reproduction safety studies.
-Special Studies or Issues: May design and conduct special studies or literature reviews to address specific safety issues (excipients, impurities, leachables/extractables, etc.).
-Study programs may require: Study design/protocol development, placing studies at contract research organizations (CROs), study monitoring, data/report review and raw data preparation for health authority submissions, and problem issue resolution. Key to the support of study programs is to ensure data accuracy, integrity, and proper data interpretation and discussion as well as to inform internal customers of study progress and any critical issues.
Interact with regulatory agencies to address concerns with products currently in development or marketed products, including preparation of expert reports, position papers, formal presentations, etc., for regulatory agencies.
Maintain technical and professional expertise by staying abreast of developments in the field and sharing that information with the appropriate areas of Intervet Inc. (d/b/a Merck Animal Health).
Maintain knowledge of regulatory and compliance requirements for areas of responsibility.
Adhere to the policies and procedures in the areas of Good Laboratory Practice, business conduct, and general safety.
Qualifications
Education Minimum Requirement:
D.V.M. with at least two to four (2-4) years of experience in Preclinical toxicology/pharmacology, biology, chemistry, biochemistry, or equivalent combination of education, training and relevant experience.
Required Experience and Skills**:
A working understanding of domestic and international veterinary drug development for companion and food animals
Proven experience in designing developmental and regulatory approaches for companion and food animal drugs
Experience conducting, monitoring, reviewing and/or summarizing preclinical studies to support registration of veterinary/companion animal pharmaceuticals
A working knowledge of placing, monitoring and obtaining solid scientific products or reports from CROs
A working knowledge of the Good Laboratory Practices (GLP's)
Excellent verbal and written communication skills required, with good attention to details; Team-player with strong inter-personal skills
Knowledge of standard computer software applications for general office work (WORD, Power Point, Excel)
Preferred Experience and Skills:
A working understanding of domestic and international veterinary drug development and various agribusiness practices affecting companion and food animals, including aquaculture, is desirable.
A PhD in addition to a DVM is desirable.
(US/Puerto Rico Only) In accordance with Managers' Policy - Job Posting and Employee Placement, all employees subject to this policy are required to have a minimum of twelve (12) months of service in current position prior to applying for open positions.
If you have been offered a separation benefits package, but have not yet reached your separation date and are offered a position within the salary and geographical parameters as set forth in the Summary Plan Description (SPD) of your separation package, then you are no longer eligible for your separation benefits package. If you have any questions, please contact your HRBP or Staffing Consultant.
Your role at Merck is integral to helping the world meet new breakthroughs that affect generations to come, and we're counting on your skills and inventiveness to help make meaningful contributions to global medical advancement. At Merck, we're inventing for life.
If you need assistance and/or a reasonable accommodation due to a disability during the application or the recruiting process, please send a request to staffingaadar@merck.com.
---
Search Firm Representatives Please Read Carefully:
Merck & Co., Inc. is not accepting unsolicited assistance from search firms for this employment opportunity. Please, no phone calls or emails. All resumes submitted by search firms to any employee at Merck via email, the Internet or in any form and/or method without a valid written search agreement in place for this position will be deemed the sole property of Merck. No fee will be paid in the event the candidate is hired by Merck as a result of the referral or through other means.
Visa sponsorship is not available for this position.
For more information about personal rights under Equal Employment Opportunity, visit: