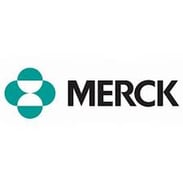 Position Title
Clinical Research Manager- Animal Health
Job Description
Merck's Animal Health (MAH) Division works to improve the health of animals around the world through collaborative partnerships and a deep sense of responsibility towards our customers, consumers, animals, society, and planet. This team of energetic, independent thinkers offers one of the industry's most innovative portfolios of products, services, and technologies that serve to prevent, treat, and control diseases across all major farm and companion animal species both domestically and internationally.
Merck & Co., Inc. Kenilworth, N.J., U.S.A. known as Merck in the United States and Canada, is a global health care leader with a diversified portfolio of prescription medicines, vaccines and animal health products. The difference between potential and achievement lies in the spark that fuels innovation and inventiveness; this is the space where Merck has codified its legacy for over a century. Merck's success is backed by ethical integrity, forward momentum, and an inspiring mission to achieve new milestones in global healthcare.
The primary function of the DeSoto Clinical Research Manager (CRM) position is to design, coordinate, monitor, and report pharmaceutical studies conducted at research facility in DeSoto, KS. The position requires the candidate to be responsible for the conduct of Good Clinical Practice (GCP) studies, and occasionally Good Laboratory Practice (GLP) studies.
The CRM acts primarily as study investigator and has overall responsibility for a study. Specifically, the CRM has the following tasks and responsibilities:
Design and implement efficacy and pharmacokinetic/pharmacodynamics studies in companion animals and livestock
Develop, validate and implement animal models of disease, as required
Provide supervisory leadership and support to the study team, including the trials coordinator and animal technicians
Ensure the timely selection and ordering of study materials
Apply for the necessary study permits and licenses, as required
Ensure compliance of the administrative aspects of all activities with applicable laws and Merck policies and procedures
Plan and coordinate the monitoring and data management activities of each study
Prepare the Final Study Report
Maintain contact with all stakeholders (project leader, regulatory affairs, quality assurance, etc.) and keep them informed of the study progress
In addition the CRM:
Assumes responsibility for certain monitoring and data management tasks, as required(e.g. User Acceptance Test of electronics CRFs)
Develops and maintains a network of internal and external clinical and scientific contacts and key opinion leaders in relevant fields
When required, serves as a contact and liaison with other internal departments on specific projects, and with external partners, such as universities or regulatory authorities
Prepares summaries and expert reports to management and/or for submission to regulatory agencies
Supervises trainees and provide mentorship and support to other staff as appropriate
Prepares scientific publications (articles, oral communications, posters) according to the need of the company
Qualifications


Requirements:
A Doctor of Veterinary Medicine degree or equivalent Veterinary Degree AND, an advanced degree (e.g. PhD)
A minimum of four (4) years of experience in a clinical research or similar research role.
Experience in a clinical study related role.
A strong ability in scientific writing.
Good written and oral command of English language.
Good communication skills.
Proficient in MS Office applications.
Preferred Experience and Skills:
Experience with the development of animal models.
Board certification by an AVMA-accredited organization.
Five (5) years of experience in clinical research or equivalent role.
To view full job description and to apply visit here.
Your role at Merck is integral to helping the world meet new breakthroughs that affect generations to come, and we're counting on your skills and inventiveness to help make meaningful contributions to global medical advancement. At Merck, we're inventing for life.
If you need assistance and/or a reasonable accommodation due to a disability during the application or the recruiting process, please send a request to staffingaadar@merck.com.
---
Search Firm Representatives Please Read Carefully:
Merck & Co., Inc. is not accepting unsolicited assistance from search firms for this employment opportunity. Please, no phone calls or emails. All resumes submitted by search firms to any employee at Merck via email, the Internet or in any form and/or method without a valid written search agreement in place for this position will be deemed the sole property of Merck. No fee will be paid in the event the candidate is hired by Merck as a result of the referral or through other means.
Visa sponsorship is not available for this position.
For more information about personal rights under Equal Employment Opportunity, visit:
EEOC GINA Supplement