Position Title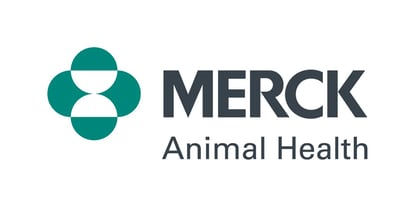 Technical Services Manager of Cattle

Job Description
Merck's Animal Health (MAH) Division works to improve the health of animals around the world through collaborative partnerships and a deep sense of responsibility towards our customers, consumers, animals, society, and planet. This team of energetic, independent thinkers offers one of the industry's most innovative portfolios of products, services, and technologies that serve to prevent, treat, and control diseases across all major farm and companion animal species both domestically and internationally.
This position is responsible for providing technical support to Sales and Marketing for Merck Animal Health products specific to the US Ruminant business, with a primary focus on the Beef Industry. Responsibilities include providing technical support for Ruminant products and programs, including response to product inquiries and adverse reports in accordance with internal, FDA, CFIA and USDA regulatory policies. The position will require developing trial protocols, monitoring and summarizing clinical and marketing support trials specific to Ruminant animal health. Position will be required to maintain contact with key industry professionals to include academic, veterinary related individuals or groups. Additional duties will include attending and presenting in prominent industry scientific meetings.
Deliver a high level of technical expertise, service and support to MAH Ruminant sales in North America. Assure those services are provided within corporate objectives and within budget guidelines.
Technical service includes but is not limited to: involvement in the development of new products, development of vaccination programs and protocol for use of pharmaceuticals, product use directions, adverse event reporting, dealing with Ruminant health issues in customer's operations, customer complaints and education on new products from MAH.
Travel will compose at a minimum 50% of incumbent's time. Travel responsibilities will be prioritized by value of customer and return of travel investment.
Participate as a scientific speaker on the agenda of key Ruminant industry meetings where needed by communicating non-proprietary company research and representing MAH as a source of highly valuable technical expertise, with a primary focus on the beef industry.
Assist research and development team with product evaluation, licensing trials and product
Qualifications
Education Minimum Requirement:
Must have a Doctor of Veterinary Medicine (D.V.M) degree.
Required Experience and Skills**:
Must have minimum of 5 years related cattle veterinary and/or animal science experience.
Excellent verbal and written communication skills.
Strong interpersonal skills.
Ability to work in a team environment
Good leadership skills
Candidate should have experience with all types of cattle production systems, ranging from cow-calf through feedlot and calf ranch production through milking dairy production.
Ability to digest extremely technical information and present it in understandable terms to lay people
Preferred Experience and Skills:
Field experience in cattle production and/or ruminant medicine with focus on fed cattle preferred
If the successful candidate is a DVM and a license in at least one state is preferred
Graduate degree in Epidimeology or Animal Science field in addition to DVM is preferred
(US/Puerto Rico Only) In accordance with Managers' Policy - Job Posting and Employee Placement, all employees subject to this policy are required to have a minimum of twelve (12) months of service in current position prior to applying for open positions.
If you have been offered a separation benefits package, but have not yet reached your separation date and are offered a position within the salary and geographical parameters as set forth in the Summary Plan Description (SPD) of your separation package, then you are no longer eligible for your separation benefits package. If you have any questions, please contact your HRBP or Staffing Consultant.
Your role at Merck is integral to helping the world meet new breakthroughs that affect generations to come, and we're counting on your skills and inventiveness to help make meaningful contributions to global medical advancement. At Merck, we're inventing for life.
If you need assistance and/or a reasonable accommodation due to a disability during the application or the recruiting process, please send a request to staffingaadar@merck.com.
---
Search Firm Representatives Please Read Carefully:
Merck & Co., Inc. is not accepting unsolicited assistance from search firms for this employment opportunity. Please, no phone calls or emails. All resumes submitted by search firms to any employee at Merck via email, the Internet or in any form and/or method without a valid written search agreement in place for this position will be deemed the sole property of Merck. No fee will be paid in the event the candidate is hired by Merck as a result of the referral or through other means.
Visa sponsorship is not available for this position.
For more information about personal rights under Equal Employment Opportunity, visit: