Position Title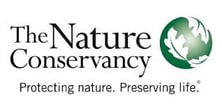 Wisconsin Fire Manager
Are you interested in leading Wisconsin's prescribed fire program for The Nature Conservancy?

The Wisconsin Chapter is seeking a Fire Manager who will advance the use of fire as a management tool on Conservancy and partner lands. You'll join an established 35+ year burn program and an inspired team committed to utilizing fire as a management tool across the state. The Fire Manager will plan and execute prescribed burns, deliver fire training, and work with government agencies and partners on collaborative fire management. This position is based in Madison, WI, with anticipated travel of 30%. The salary range starts at $58,000 and is dependent on experience.
Lead fire management operations including:
• Manage and maintain a safe and efficient fire program to accomplish ecological objectives
• Prepare and approve fire management plans and burn unit plans
• Hire, train, and supervise seasonal staff, volunteer crew members, and contractors
• Deliver fire training courses in Wisconsin and beyond
• Build strong relationships with public and private partners to expand the use of fire
Conduct land management activities including:
• Implement timber harvests, prairie restorations, and invasive species control
• Maintain a fleet of specialized equipment including trucks, UTVs, and chainsaws
The ideal candidate will have the following background and skills:
• Bachelor's degree and at least 4 years of experience in fire or natural resources management, or equivalent combination
• Must meet one of the following fire qualifications: 1) NWCG RXB2; or 2) NWCG ENGB working towards ICT4 (incident commander); or 3) Experienced state or agency burn boss
• Proven ability to work collaboratively with diverse partners
• Demonstrated experience with all aspects of fire management, including ability to safely carry out and supervise prescribed burns
• A champion for utilizing current trends in fire management and land management
• Multi-lingual skills and cross-cultural experience are appreciated
• Inspiring communication skills and ability to communicate positively and effectively
• Excellent supervisory and management skills and ability to lead effectively in stressful situations
• Experience in ecological management, restoration, and land stewardship
• Familiarity with ecological principles and biological systems
• Competency in interpreting maps and aerial photos; experience with GIS and GPS is helpful
• Experience in operation, maintenance, and repair of mechanical equipment
The Nature Conservancy is a global, science-based conservation organization dedicated to conserving the lands and waters on which all life depends. In Wisconsin, the Conservancy has helped protect more than 234,000 acres since 1960. The Wisconsin chapter has an established burn program with a 35+ year history of using fire as a management tool on preserves across the state and a commitment to collaboration with partners.
---
Apply now at www.nature.org/careers
The application deadline is

November 4

.
See full job description online (search for position #48078) and upload your resume and cover letter to apply.
---

If you experience technical issues, please refer to our applicant user guide or contact applyhelp@tnc.org.
---
The Nature Conservancy is an Equal Opportunity Employer
Our commitment to diversity includes the recognition that our conservation mission is best advanced by the leadership and contributions of people of all genders, diverse backgrounds, beliefs and culture. Recruiting and mentoring staff to create an inclusive organization that reflects our global character is a priority, and we encourage applicants from all cultures, races, colors, religions, sexes, national or regional origins, ages, disability status, sexual orientation, gender identity, military, protected veteran status or other status protected by law.