Position Title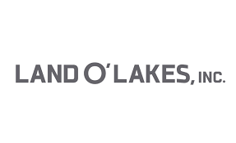 Chemist Intern

Job Summary
This position is an on the job training program for all persons attending college and planning to pursue a chemistry career in ag industry after graduation.
Imagine what you can do at Land O'Lakes. Our growth relies on extraordinary talent and boundless thinkers who are always looking for a better way and believe anything is possible. Like you, innovation and technology drive us.
At Land O'Lakes, you will also be part of a community with creative doers and dreamers, who want to make a difference. We work together combining our global perspective and direct access to the source to create practical, new solutions to meet agriculture's toughest challenges.
Join the team at any Land O'Lakes location or with one of our retail-owners and you'll sense the optimism, honesty and innovation that goes into everything we do. Together, we strive to feed human progress.
WinField United, a Land O'Lakes company, offers top-performing seed and crop protection products with unmatched agricultural expertise and performance as core company values. WinField United has various marketing roles available in the corporate head office in Shoreview, MN (Minneapolis metro area). Each role is unique their own portfolio of products, but general job opportunities will include portfolio and brand strategy development, market research, and marketing communications. These roles will also have the opportunity to attend sales and customer events to support demand creation.
Position Purpose:
This position is an on the job training program for all persons attending college and planning to pursue a chemistry career in ag industry after graduation.
The job will provide training on:
- R&D on formulations focusing on chelation, emulsions, and soluble liquids. Physical properties analysis as well as other analytical work i.e. bench chemistry. Chemical mixing for compatibility purposes. Developing and executing research protocols.
- The job will provide research and development experience at the WinField United Solutions location at River Falls, WI.
- It will provide the Intern with a better understanding of agribusiness, while helping them develop skills that will make them a more desirable candidate to hire as a chemist in Ag industry.
Essential Duties and Responsibilities:
- Formulate novel products, work with instrumentation and develop protocols
- Maintain product inventory
- Mix pesticides for compatibility purposes
- Input data collected from research trials and lab experiments
- Dimensional analysis
- Perform assigned duties as directed by the Product Development Chemist
- Be able to work with concentrated chemicals including acids and bases
- Participate in training activities as directed
- Conduct personal and business activities in a manner that is consistent with projecting a good image within the community.
For full job description and to apply, CLICK HERE.
Land O'Lakes, Inc. is an Equal Opportunity Employer (EOE) M/F/Vets/Disabled. The company maintains a drug-free workforce, including pre- and post-employment substance abuse testing pursuant to a Drug and Alcohol Policy. Neither Land O'Lakes, nor its search firms, will ever contact you and ask for confidential information over the phone or in email.
If you receive a call or email like this, please do not provide the information being requested. If you need to submit a reasonable accommodation request to complete the employment application process, please call the HR Solution Center at 844-LOL-HR4U (844-565-4748) M-F 8:00am-4:30pm CT.