Position Title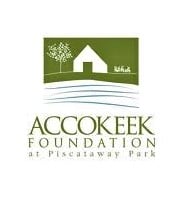 Heritage Breed Livestock Manager
The Heritage Breed Livestock Manager protects and preserves the genetic diversity of rare and critically endangered breeds while actively demonstrating regenerative agriculture and land stewardship on 200 acres of Piscataway Park, a national park and indigenous ancestral lands located in southern Prince George's County. The Accokeek Foundation's Heritage Breed Conservation program serves two purposes: the first is to provide authentic period breeds for interpretation and agricultural demonstration the second is to maintain living collections that protect and preserve the genetic diversity of these rare breeds. We have earned a distinguished reputation for our efforts in this endeavor, and it is important that our work with heritage breeds continue in a way that maintains and enhances this reputation.
Duties and Responsibilities
• Responsible for the care and welfare of all livestock operations.
• Monitor and ensure timely feed and hay purchases, delivery and/or production.
• Maintain thorough and accurate breed registration and health records of living collections of
livestock to breed association standards for American Milking Devon cattle, Hog Island sheep,
Ossabaw hogs, and select poultry.
• Create a grazing plan at the beginning of each growing, and non-growing season using planned
rotational grazing principles, then executing that plan, making necessary adjustments as needed based
on available forage.
• Develop a network of reputable buyers and an annual marketing plan to sell, trade, or lease animals.
• Provide training and oversight of staff and volunteers working with livestock.
• Maintain all infrastructure related to livestock housing and care, including fencing, barns and stables,
paddocks and pastures, storage facilities, and related equipment.
• Ensure that all modern tools, machinery and equipment are removed from the farm site, and are
properly maintained and stored at the end of each day.
• Collaborate with education staff to ensure that interpretive objectives are being met, including but
not limited to leading farm tours, assisting with program preparation, and on-farm demonstrations
pertaining to agriculture.
Organizational Management
• Serve as an agricultural spokesperson for livestock at local and regional events.

• Contribute to the Foundation's big-picture organizational planning including development of
strategic initiatives and resource planning.
• Develop and manage program and project budgets ensuring appropriate use of funds.
• Lead livestock work plans and measurable outcomes including staff, interns, volunteers, and
apprentices.
• Support grants management and facilitate reporting.
Qualifications
• Demonstrated management and supervisory experience.
• Experience with veterinary care of livestock including health assessments and administering medications when needed.
• Attention to detail with excellent time management and organizational skills.
• Excellent verbal and written communication skills.
• Experience with farm machinery and small engine repair highly desired.
• Proficient use of technology and online programs for record keeping, communications, and planning, including Office 365 and mapping software.
• Display professional maturity and strong interpersonal skills, positive attitude, show concern for
people and community, demonstrate presence, self-confidence, strategic thinking, and good listening ability.
• Have a valid driver's license, reliable transportation, and a good driving recor