Position Title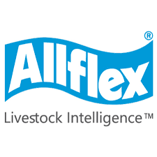 Master Data Professional
Job Description
Job Title: Master Data Professional, Allflex Livestock Intelligence
Department: Animal Health IT
Position Location: Irving, Texas USA
Requisition ID: AQ001045
Allflex Livestock Intelligence, part of Merck Animal Health, is the world leader in the design, development, manufacturing and delivery of solutions for animal identification, monitoring and traceability. Our data-driven solutions are used by farmers, companies and countries to manage hundreds of millions of animals worldwide. By putting intelligent, actionable management information into farmers' hands, our solutions empower them to act in a timely manner to safeguard their animals' health and wellbeing, while achieving optimal production outcomes for a healthy food supply.
As the largest provider of animal identification technology, we meet growing customer needs by providing over 500 million tags for identifying, tracking and monitoring animals every year and we monitor over 5.5 million cows daily, which allows access to real-time, actionable data and insights to help improve or enhance animal management and health outcomes.
With over 60 years of experience and around 1,900 team members worldwide, we have a global network of experts, each with a great depth of experience and unparalleled knowledge, who provide a valuable resource to farmers, companies and countries. Allflex Livestock Intelligence has manufacturing and technology subsidiaries in North America, Europe, Israel, South America, China, Australia and New Zealand. Our products are distributed in over 100 countries.
Through its commitment to the Science of Healthier Animals®, Merck Animal Health offers veterinarians, farmers, pet owners and governments one of the widest ranges of veterinary pharmaceuticals, vaccines and health management solutions and services as well as an extensive suite of digitally connected identification, traceability and monitoring products. Merck Animal Health is dedicated to preserving and improving the health, well-being and performance of animals and the people who care for them.
For more information visit https://www.allflex.global/us/.
Job Description:
The Master Data Professional's primary function is to set up, maintain and phase out master data in SAP throughout the lifecycle of a product to support the key processes globally. These include but are not limited to rapid new product launches, compliant product changes and artwork changes and accurate phase out of products. The Master Data Professional will report to the Lead for Technology Product Master Data.
Perform the job function in compliance with company and departmental policies and procedures.

Data is compliant to company procedures and governance standards.

Ability to manage cross-divisional projects, coordinate projects and processes across global boundaries.

Maintain a professional and collaborative working relationship with stakeholders from various countries and cultures.

Able to translate stakeholder exact requirements in a correct set up of master data in the SAP system.
Key Competencies:
Excellent communicating skills, with the ability to communicate at all levels within the organization and staff.

Team player who places great emphasis on collective achievements and team diversity.

Strategic thinker with an innovative mind-set, and strong operational and delivery skills.

Ability to build effective cross-functional teams.

Excellent organizational skills and ability to handle multiple tasks at one time.

Attention to detail.

Dresses and acts professionally in all situations
Qualifications:
Education Minimum Requirements
Bachelor's degree in computer science, engineering or related discipline.
Required Experience & Skills
3 to 5 years relevant work experience as a Project Manager.

3 to 5 years relevant work experience with Manufacturing/Supply Chain Platform areas or Divisional IT areas.

Good knowledge of SAP.

Experience with P.C. computer, word processing, spreadsheet and/or database applications.

Effective communication in English both verbal and written is required.

Bilingual (English/Spanish) preferred.
---

Job: Animal Health IT (#AH2020)
Travel: Yes; 10%
Shift: 8:00 AM – 5:00 PM
To Apply Now, please send your resume to AntelliqJobs@Merck.com with the Requisition ID included in the Subject
---
If you need assistance and/or a reasonable accommodation due to a disability during the application or the recruiting process, please send a request to staffingaadar@merck.com.
---
For more information about personal rights under Equal Employment Opportunity, visit: EEOC Poster EEOC GINA Supplement OFCCP EEO Supplement
To Apply Now, please send your resume to AntelliqJobs@Merck.com with the Acquisition ID included in the Subject.
---
Search Firm Representatives Please Read Carefully:
Merck & Co., Inc., Kenilworth, N.J., USA is not accepting unsolicited assistance from search firms for this employment opportunity. Please, no phone calls or emails. All resumes submitted by search firms to any employee at Merck via email, the Internet or in any form and/or method without a valid written search agreement in place for this position will be deemed the sole property of Merck. No fee will be paid in the event the candidate is hired by Merck as a result of the referral or through other means.
Merck is an equal opportunity employer, Minority/Female/Disability/Veteran – proudly embracing diversity in all of its manifestations.
For more information about personal rights under Equal Employment Opportunity, visit: