Position Title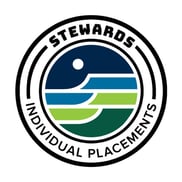 Education Outreach and Volunteer Coordinator
VISTA Education Outreach and Volunteer Coordinator at the Claudia L. Workman Wildlife Education Center will be responsible for the development and engagement processes of the Center. VISTA will plan, promote, and develop public and school programming at the Center and on the trails of the Forks of Coal State Natural Area. VISTA will also develop process to recruit and train volunteers to assist in conducting programs and maintaining trails. VISTA will assist in grant research and writing and will serve as a liaison between the West Virginia Division of Natural Resources and the Forks of Coal Foundation.
Location: Alum Creek, West Virginia
Develop programs and related materials to educate students and the general public about West Virginia's wildlife resources and their habitats. This includes curriculum materials to be used with school groups on site and informational material for the general public.

Network with area schools to develop a schedule of regular field trip visits to the Center.

Create and improve processes to recruit and train volunteers to help conduct school and public programs and possibly to assist with trail maintenance and habitat improvement.

Promote activities of the Center through social and print media.

Assist with grant research and writing.

Serve as a liaison between the Dept. of Natural Resources and the Forks of Coal Foundation.

Engage with visitors to the Center and provide information and assistance, as needed.

Assist in monitoring the exhibits, including the aquarium and terrarium, for safety and functionality.

Assist in monitoring the Center for public health and safety.



Program Benefits: Health Coverage*, Training, Choice of Education Award or End of Service Stipend, Living Allowance, Childcare assistance if eligible.
*For details about AmeriCorps VISTA healthcare benefits, please visit http://www.vistacampus.gov/healthcare
Children/Youth, Education, Environment, Community and Economic Development, Community Outreach.
Public Speaking, Environment, Education, Youth Development, Recruitment, Fund raising/Grant Writing, Community Organization, First Aid.