Position Title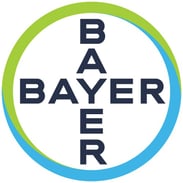 Product Development Center Lead II
Bayer is a global enterprise with core competencies in the Life Science fields of health care and agriculture. Its products and services are designed to benefit people and improve their quality of life. At Bayer you have the opportunity to be part of a culture where we value the passion of our employees to innovate and give them the power to change.
YOUR TASKS AND RESPONSIBILITIES
The primary responsibilities of this role, Product Development Center Lead II, are to:
Champion a workplace where ethics, human rights, diversity and inclusion, safety and security are first and foremost;

Develop plans to ensure all required and necessary employee training and comprehension of policies are completed;

Create a culture of trust with all levels of employees to ask questions, take ownership and bring forward ideas within the organization to be best in class in the afore mentioned areas and create a great place to work;

Deliver the Research and Development (R&D) pipeline globally, new inbreeds/varieties, treated conversions and seed for testing across the R&D pipeline;

Include development and delivery of all global corn inbreeds across regions;

Ensure timely handoff of products to Product Supply;

Lead protected culture and technical field operations to meet organizational goals;

Provide strategic leadership as a member of the Hawaii extended leadership team that ensures LTO for Hawaii operations and provide long-term strategic vision for the business;

Lead and act as the host function for cross-functional Oahu team including Breeding, Government Affairs, Health Safety and Environment (HSE), Business Operations, Security and Human Resources (HR);

Be responsible for leading the team to develop consistent Bayer business strategies across the island and functions including business continuity, talent development and recruitment, employee engagement, HSE and operations;

Attract, develop and retain talent within the island to foster constant innovation and maximize diversity;

Develop an organizational culture that creates a great place to work, best in class positive work environment and growth of individuals;

Use cultural awareness and maximize opportunities for teams and individuals by utilizing a global lens to lead;

Manage complexity to reliably deliver experimental data and seed needs for the Crop Science R&D organization;

Utilize metrics and innovation to ensure operations meets targets, timelines, quality while adhering to federal, state, local laws as well as full compliance with corporate HSE and Regulatory policies;

Execute technical pipeline strategies while partnering across Crop Science to accelerate product pipelines;

Create local strategies to constantly innovate and maximize efficiency of operations;

Manage EBIT budgets of >$20M annually as well as capital budgets of > $5M annually;

Have leadership accountability for ~150 fulltime employees as well as ~100 contractor and seasonal workers;

Develop and execute local strategies within regional sustainability initiatives, this includes public outreach, environment and human rights areas of focus;

Partner across Crop Science to execute business strategy and drive continuous improvements to accelerate business goals, partnerships include Product Supply, Biotech, Crop Teams, Regulatory, HSE, and Information Technology (IT);

Support Bayer external image through community outreach, engagement and support of modern agriculture, and educational outreach efforts;

Develop business continuity plans for local operations including but not limited to import/export delays, labor shortages, safety stock of key resources, security, weather, and pandemic events;

Position entails driving a company vehicle (pooled or assigned to the individual). This may include being required to drive greater than 5,000 business miles annually in a personal, pooled, or rented vehicle OR being expected to frequently drive a pooled car as part of your job duties – regardless of mileage.
WHO YOU ARE
Your success will be driven by your demonstration of our LIFE values. More specifically related to this position, Bayer seeks an incumbent who possesses the following:
Required Qualifications:
Bachelor of Science with at least 14 years of experience OR Master of Science with at least 12 years of experience OR Ph.D. with 8 years of experience (for all degrees, experience in of proven effective leadership and business strategy development and implementation across large complex cross functional teams and talent development experience);

Demonstrated strategy development and implementation including innovation and change management;

Results orientation and collaboration;

Social competencies to understand, influence and motivate through leadership (lead by example; live LIFE values), combining professional backgrounds, different countries, nationalities and cultures, and languages which calls for excellent communication and interpersonal skills both within and external to Bayer Crop Science;

Good written and oral communication skills for effective interaction and representation of Breeding and Bayer values internally and externally with a variety of groups;

Ability to promote cross functional collaborations to Breeding internally and externally;

Ability to travel around 10% of the worktime.

Valid driver's license: Driving record (MVR) will be reviewed and must meet guidelines based on the company's Risk Screening for Hiring Drivers.
Preferred Qualifications:
Advanced degree in biology, agriculture, genetics, or related scientific field;

Prior Agriculture experience.
Domestic and International relocation may be provided for this role.
Sponsorship may be provided for this role.
YOUR APPLICATION

Bayer offers a wide variety of competitive compensation and benefits programs. If you meet the requirements of this unique opportunity, and you have the "Passion to Innovate" and the "Power to Change", we encourage you to apply now. To all recruitment agencies: Bayer does not accept unsolicited third party resumes.

For full job description and to apply please click here.
Bayer is committed to providing access and reasonable accommodations in its application process for individuals with disabilities and encourages applicants with disabilities to request any needed accommodation(s) using the contact information below.

Bayer is an Equal Opportunity Employer/Disabled/ Veterans