Position Title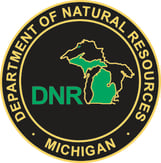 Wildlife Action Plan Coordinator
(Wildlife Biology Specialist 13)
This position takes a lead role in planning and coordinating the revision and
implementation of the Wildlife Action Plan, while working with other divisions and external
partners.
Job Description
Sole statewide specialist responsible for administering and coordinating the State's Wildlife
Action Plan (WAP). This position takes a lead role in planning and coordinating the revision and
implementation of the Wildlife Action Plan, while working with other divisions and external
partners. This position is also responsible for dissemination of data and information contained
within and obtained through development and implementation of the WAP to agencies,
organizations and individuals involved with wildlife conservation in Michigan. This position is
responsible for evaluating and showing overall success of the program. It represents the DNR
on non-game issues at professional meetings and public forums, and it provides technical
assistance on species on greatest conservation need issues to Wildlife Division staff, divisions,
agencies, and other management partners. This position addresses multiple objectives of the
Wildlife Division Strategic Plan. This position also provides support to the Wildlife Division on
other statewide or regional planning efforts.

Skills we are looking for
Experience leading and facilitating planning efforts.

Experience leading multi-agency/ partner workgroups.

Experience leading the writing and implementation of grants.

Ability to foster and maintain strong, positive partnerships, collaborate, and coordinate

conservation actions with DNR staff,




multiple agencies, and NGO partners.

Knowledge of natural resource management.

Ability to communicate effectively, both verbally and in writing with peers, decision

makers, partners, and the public.

Knowledge of data management tools and techniques.

Experience in writing technical reports for state and federal agencies.



Required Education and Experience
Education

Possession of a bachelor's degree in the wildlife biological sciences with at least 24 semester

(36 term) credits in the areas of ecology, entomology, mammalogy, ornithology wildlife

management or zoology.

Experience
Four years of professional experience as a Wildlife Biologist, including two years equivalent to a

Wildlife Biologist P11 or Research Biologist P11 in wildlife research, or one year equivalent to a

Wildlife Biologist 12 or Research Biologist 12 in wildlife research.



Additional Requirements and Information
Please attach a resume, official college transcripts to your application. For our purposes,
"Official Transcripts" must contain the college/university name and address, the degree
conferred and date granted, coursework completed (especially if no degree granted), and the
Registrar's signature and/or seal.
Information provided in your application, resume, cover letter, transcripts, and any other information
provided will be used to verify responses to the supplemental questions.
Unsupported responses may not be considered further.
Your application for any position does not guarantee that you will be contacted by the
Department/Agency for further consideration. Only those applicants interviewed will be
notified of the results.
Certain positions may require a criminal history background check.
Extended Deadline to Apply: June 17, 2021