Position Title: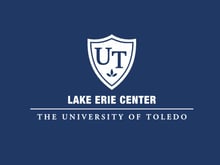 Electrofishing Lead
Summary & Objective:

The candidate will be responsible for all day to day aspects of leading a field electrofishing boat crew to remove invasive grass carp from Lake Erie tributaries. The candidates will be expected to supervise seasonal employees, safely operate a boat during electrofishing and trammel net operations in rivers, assist with lab processing of captured fish, and assist with data analysis and report/manuscript writing during the offseason. This is a 100% external-fund supported position with funds from the Great Lakes Fishery Commission.
The person in this position will conduct collection trips on the Great Lakes and connecting waterways. The person in this position will conduct sampling trips on the Great Lakes and connecting waterways. The primary sampling focus will the collection of invasive grass carp. (S)he will be responsible for processing biological samples on boats and in the laboratory.
qualifications:
BS in Environmental or Biological Sciences, Environmental Sciences, Fisheries, or related field. MS or relevant professional experience strongly preferred.
Must have knowledge of basic fish ecology, limnology, and Great Lakes science.
A valid US driver's license and ability to drive University of Toledo's vehicles is required.
Experience sampling Great Lakes, connected waterway, or large rivers.
Must be able to manage sampling trips independently without the presence of the PI.
Will be required to make a series of decisions on each sampling trip based on understanding of the scientific goals of the project and experience with weather and water conditions in the Great Lakes.
Sampling will be carried out in collaboration with seasonal employees of The University of Toledo and the Ohio Department of Natural Resources Division of Wildlife and other agencies. The person in this position must be able to manage and direct field activities on a day to day basis. Experience working with or for state natural resources agencies is highly desired. Knowledge of fisheries or limnology, ability to collect and analyze samples. Experience in the operation and data processing from standard fisheries and limnological gear. Knowledge of standard data storage and analysis packages and fish ecology are required (Excel, Access, R, or SAS).

This position requires the scientific education and experience to make day-to-day decisions about the implementation of an existing study design which has been laid out in the project contract. Further, this person must have experience and be comfortable presenting and discussing results and conclusions of data collection and analysis to scientific audiences. The person in this position must work well as a team member, sometimes under uncomfortable field conditions (e.g. cold, heat, rain). The ability to lift sampling gear weighing up to 80lbs with assistance from another crew member.
how to apply:
Contact Robert Mapes at robert.mapes@utoledo.edu