Position Title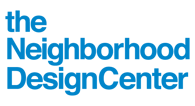 Position Summary
The Neighborhood Design Center seeks a forestry technician to support several community forestry projects. This work takes place in Prince George's County, Maryland and involves assessing street trees in the field, educating residents about tree benefits, and assisting NDC staff to maintain project records. The job will entail outdoor field work in all weather, inspecting trees, marking tree planting sites, engaging with county residents, recording data accurately, and maintaining project records in Excel. There will be regular interaction with County residents.
our Background
The Neighborhood Design Center, founded in 1968, provides access to low cost and pro bono design services in underserved communities in Baltimore City and Prince George's County, MD. In collaboration with neighborhood groups, local government agencies, and fellow nonprofits, we support locally driven initiatives for neighborhoods pursuing improved quality of life within their built environments. More about NDC: www.ndc-md.org.
Forestry Technician
This position requires flexibility, excellent attention to detail, and superior communication skills.
Duties and responsibilities
Have an interest in and basic knowledge of trees and landscape design and a willingness to learn
communicate clearly in English, with proficiency in Spanish a plus have a driver's license (preferred) and experience working outdoors. Be courteous, organized, polite, reliable, love trees, and show enthusiasm for using trees to improve neighborhoods. Experience using Google Maps and/or ArcGIS resident of Prince George's County familiarity of Prince George's County geography and land use.
Desired Qualifications
Computer skills: the ability to perform detailed data entry, operate Microsoft Office products (particularly Excel and Word)
Forestry Skills: the ability to identify common tree species, evaluate planting sites, perform site marking
Communication Skills: the ability to listen to, honor, and communicate effectively with a range of community members who will have input into the tree planting and design process as it pertains to their neighborhood and trees planted adjacent to their home
Physical requirements: the ability to stand and walk for extended periods, walk 3+ miles, carry 12 lbs of equipment, navigate, read maps
The selected candidate will have the opportunity to develop their knowledge base for tree identification and tree ecology, environmental science, map preparation, landscape design and increase software skills in programs such as Adobe Suites, ArcGIS, AutoCad, and Excel.
Hours, Location, & Compensation
The position is 15-25 hours per week, beginning in June 2021 and ending September 2021. The hours will be set in collaboration with the successful candidate based on both the work available and the candidate's availability throughout the season. Once the schedule is set, the Neighborhood Design Center will guarantee the minimum hours agreed to by the candidate throughout the summer season.
There is a possibility that the position will be extended through the fall season. Extension of the position will be determined in early September based on a combination of the successful candidate's performance, availability, and the organization's forestry workload.
Pay is $18-25/hour, depending on experience. The base office is located at 4318 Gallatin Street, Hyattsville, MD 20781. Due to the nature of the position, some flexibility in scheduling is desirable. This position will remain open until filled.
NDC is an equal opportunity employer. Black people, indigenous people, people of color, LGBTQ individuals, and women are strongly encouraged to apply. We believe that having a board, staff, and membership with diverse identities and backgrounds enhances our ability to meet our mission and creates a creative and vibrant environment where individuals can learn, grow and thrive. To that end, we are committed to fostering a workplace culture where all employees are equally included, valued, and supported.

To apply: https://app.eddy.com/careers/neighborhooddesigncenter/def4c498-43fd-4677-970f-2c18fc7424e0