Position Title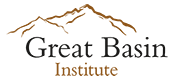 California Program Assistant
Job Description:
The Great Basin Institute, in cooperation with the U.S. Forest Service Humboldt-Toiyabe National Forest, is recruiting five (5) AmeriCorps Biological Science Technicians to participate in invasive non-native plant treatment, monitoring, and management projects for the forest's statewide noxious weed control program. The primary focus of this position will be the mechanical and chemical treatment of invasive and noxious weeds. Most of this work is conducted using backpack sprayers, UTV's, and large 4WD spray vehicles traveling on remote 4WD roads. Appropriate personal protective equipment will be supplied by the Forest Service and utilized by Technicians at all times. A tablet with ArcCollector and Invasive Species Mobile, as well as a Garmin InReach device, will be used to record plant populations.
Primary duties:
Treat invasive plant infestations (Treatments primarily involve using herbicides, but may also be accomplished by hand-pulling and/or using hand tools, power tools, mowers, and other standardized control methods)

Identify non-native plant species using various fields and survey for target plants

Collect data on infestation location and status;

Accurately and legibly record data related to invasive plant treatments according to specific protocols; and

Perform basic mathematical calculations related to herbicide mixing and applications.
Although a small portion of time may be dedicated to data entry and other office tasks, this is primarily a field-based position which requires physical labor and daily hiking. Technicians will often navigate using global positioning systems, topographic maps, and/or compass to remote locations in rugged terrain under possible adverse weather conditions.
A multi-week training session including plant identification, herbicide safety (including applicator certification), use of tablets and associated software, UTV operation, trailer towing, and first aid will be provided at the beginning of the field season. Once the Technicians arrive at their respective Ranger District, they will be given additional training that is specific to their district such as radio use and local protocols. A training course on the USAJobs hiring process will also be provided.
Five (5) openings are available:
One (1) in the Carson Ranger District located in Carson City, NV (reports to Sparks, NV);

One (1) in the Santa Rosa Ranger District located in Paradise Valley, NV;

One (1) in Mountain City-Ruby Mountains-Jarbidge Ranger District located in Elko or Wells, NV;

One (1) in the Bridgeport Ranger District located in Bridgeport, CA; and

One (1) in the Austin-Tonopah Ranger District located in Austin or Tonopah, NV.
For more information on each district, please visit the Humboldt-Toiyabe National Forest Visitor Guide.

Contract Timeline:
o May 18, 2020 – November 13, 2020 (26 weeks)
o 40 hours/week

Location:
Humboldt-Toiyabe National Forest
Rising from the floor of the Great Basin—the vast expanse between the Rocky and Sierra Nevada Mountains where creeks and rivers flow inland rather than to the ocean—the steep, green mountains of the Humboldt-Toiyabe National Forest provide critical water, wildlife habitat, and incredible adventures for visitors and residents. Ghost towns and historic mining cabins dot these vast, largely undiscovered sky islands that offer freedom, solitude, and a sense of discovery and adventure for the self-reliant. Although mostly remote, the Forest also borders some of the busiest urban areas in the country—Las Vegas and Reno. For more information about this incredible landscape, please visit the Humboldt-Toiyabe National Forest fact sheet.

Compensation and Benefits:
o Total Living Allowance: $11,000 (Approximately $850 biweekly before taxes)
o Segal AmeriCorps Education Award: $3,047.50 (Upon successful completion, the award may be used for past, present or future educational expenses, including payment of qualifying federal student loans and Title IV accredited college tuition.)
o $15/day field camping per diem when applicable
o Medical, dental, and vision insurance available at no cost
o USFS housing will be available on each district at a rate of approximately $5.25/day or $160/30 day month.

Job Qualifications:
Technical requirements:
o

Knowledge and interest in botany and plant identification - prior experience with invasive plant management preferred;
o

Willingness to utilize chemical herbicide treatment methods, and ability to pass Nevada State Applicator exam (training and study time will be provided prior to the exam);
o

Experience utilizing hand-held GPS units or tablets for navigation and/or data collections preferred, along with basic computer skills;
o

Ability to carry backpack sprayer or up to 40 pounds in a backpack, and otherwise maintain good physical condition;
o

Experience operating 4WD trucks on and off-road, including mountainous forest roads, preferred;
o

Knowledge and experience in operating off highway vehicles such as Utility Terrain Vehicles (UTV) desirable; and
o

Experience with towing and backing-up a trailer, desirable.

Additional requirements:
o

Ability to self-direct and self-motivate;
o

Possess good organizational skills;
o

Tolerant of working in variable weather conditions, willing and able to work outdoors in adverse weather conditions, and able to hike 2-5+ miles daily on uneven terrain;
o

Ability to work productively as part of a team to accomplish mutual goals and follow safe working practices;
o

Communicate effectively with a diverse public;
o

Possess a valid, state-issued driver's license and clean driving record; and
o

The successful applicant(s) must complete the following background checks: (1) AmeriCorps Criminal History Check (federal), (2) National Sex Offender registry check, and (3) USDA Forest Service background investigation.

To learn more and apply, please click here.