Position Title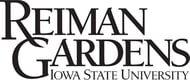 Iowa State University is classified as a Carnegie Foundation Doctoral/Research University-Extensive, a member of the Association of American Universities (AAU), and ranked by U.S. News and World Report as one of the top public universities in the nation. More than 30,000 students are enrolled and are
served by over 6,200 faculty and staff.
POSITION SUMMARY:
The Horticulturist will report to the Manager of Horticulture and functions in a team relationship with other Reiman Gardens horticulture staff. The successful candidate must execute high-caliber horticulture, upholding Reiman Gardens' reputation as the premier public horticulture institution in the state of Iowa. The successful candidate must possess excellent team building and supervisory skills and a solid, working knowledge of plant materials and plant maintenance techniques. The successful candidate must be able to teach and share this information with potentially inexperienced seasonal staff and volunteers. This position works both independently and in a team environment, must be detailed-oriented, creative and possess the ability to manage multiple, ongoing tasks. Must be self-motivated with strong communication skills (both written and oral), have experience with AutoCAD software, and must be able to work some weekends, holidays and evenings.

This position will work Tuesday through Saturday for most of the year.

EDUCATION OR TRAINING REQUIRED:
•Bachelor's degree

EXPERIENCE AND SKILLS REQUIRED:
Bachelor's Degree in Horticulture or related field OR Associate's Degree in
Horticulture plus 2 years of experience.

Experience designing with annual plants and managing display beds.

Demonstrated work managing volunteers and/or students as labor force.

Experience managing weeds, insects and diseases and related tasks specific
to integrated pest management, including possessing or ability to obtain an
Iowa Pesticide Applicator's License.
Proven experience in working with, repairing and maintaining general garden
tools, equipment and systems such as irrigation, fountains, or small engines.
Application Instructions:
To apply for this position, please click on "Apply" and complete the Employment Application. Please be prepared to enter or attach the following:
1) Resume/Curriculum Vitae
2) Letter of Application/Cover Letter
If you have questions regarding this application process, please email employment@iastate.edu or call 515-294-4800 or Toll Free: 1-877-477-7485.
Original Posting Date:
August 2, 2021

Posting Close Date:
August 29, 2021


Iowa State University is an Equal Opportunity/Affirmative Action employer. All qualified applicants will receive consideration for employment without regard to race, color, age, religion, sex, sexual
orientation, gender identity, genetic information, national origin, marital status, disability, or protected veteran status and will not be discriminated against. Inquiries can be directed to the Office of
Equal Opportunity, 3410 Beardshear Hall, 515 Morrill Road, 515 294-7612, email
eooffice@iastate.edu.