Position Title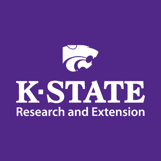 Meadowlark District 4H Youth Development Extension Agent
Position Summary
The Meadowlark Extension District is comprised of Jackson, Jefferson, and Nemaha Counties in northeast Kansas. The district has a robust 4-H program with 30 active 4-H clubs and over 700 members. The Meadowlark Extension District is a rural region with a combined population of approximately 42,335 residents in 27 communities and 11 school districts. The Oskaloosa office is a short drive from the metropolitan areas of Topeka, Lawrence, and Kansas City.
The agent will join a team of five other extension agents programming in agriculture and natural resources, community vitality, and family and consumer sciences, as well as six support staff consisting of three salaried 4-H Program Managers and three Office Professionals.
Extension agents are community based faculty of Kansas State University who make a difference by connecting community needs with university resources. Agents are administratively responsible to the local extension director and the local extension board.
This position will lead the development, implementation, and evaluation of a comprehensive 4-H youth development program for school-aged youth in cooperation with local residents and extension colleagues. The primary focus of this position is youth development, adult volunteer development, youth education program development, expanding partnerships, and participation and membership growth. Programming will include but is not limited to: supporting community clubs, out-of-school programs, school enrichment, volunteer management, and outreach to create new program opportunities with existing and new community partners.
For more info, visit here.