Position Title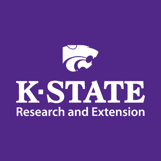 Position Summary
Golden Prairie District is comprised of Trego, Gove, and Logan Counties in northwest Kansas. The current district staff consists of three agents, three office professionals, and three 4-H program assistants. The district has a combined population of approximately 9,000 with ten rural communities and six school districts.
Extension agents are community based faculty of Kansas State University who make a difference by connecting community needs with university resources. Agents are administratively responsible to the local extension director and the local extension board.
This position will provide primary leadership for the development and implementation of research-based educational programs related to production, management and marketing issues involved in crop production. Programs will include but are not limited to: tillage, planting, and variety selection
irrigation, weed, disease, and pest control, soil testing and fertilization, harvesting and post-harvest handling and horticulture.
• Serve as the local unit director, providing administrative oversight for the fiscal operations, coordination of personnel, development, delivery and reporting of program impact and other administrative functions assigned by the regional director and the extension board.
• Share responsibility for the 4-H youth development programming related to Crop Production.
• Share responsibility for community vitality programming that helps our communities become better places to live, work, and play. Programming will strengthen social, civic, economic, and technological capacity of communities through leadership development and civic engagement.
• Programming will include these steps:
• Identify local needs and emerging issues related to K-State Research and Extension's five Grand Challenges (water, community vitality, health, developing tomorrow's leaders and global food systems) by engaging with program development committees and other community organizations and professionals.
• Design appropriate educational strategies to engage clientele. These strategies might include delivering educational programming in a community-based setting, coordinating events and activities that provide experiential learning opportunities, using innovative technologies, providing individual educational consultations, and facilitating groups seeking similar educational outcomes. Some overnight travel and evening and weekend work will be required.
• Develop and implement strategies to expand the reach of educational programming to under-served audiences and to make certain K-State Research and Extension is an equal opportunity provider of educational programming.
• Collect and communicate evidence of educational program impact.
• Develop specialized knowledge and skills by engaging as a member of the Crop Production Program Focus Team.
• Secure external funding such as grants, gifts, and cost recovery to supplement local tax revenue to support and expand educational programming.
• Serve as a member of the Golden Prairie District team cooperating in the planning and delivery of district-wide programming and related events.


• Bachelor's degree.
• Academic coursework and/or professional development
and professional employment related to the position
responsibilities.
• Evidence of strong academic and/or professional
performance as documented by college transcripts,
acceptance into a graduate program or documented
success in increasingly responsible professional
positions.
• Ability to communicate effectively, both orally and in
writing, with individuals, groups and through mass
media.
• Leadership skills as evidenced by working with
individuals, groups and co-workers.
• Master's Degree.
• Experience working with adults and youth from various ethnic and socio-economic backgrounds.
• Commitment to personal professional development.
• Ability to utilize electronic communication and computer applications to fulfill programming responsibilities.
• Self-motivation and ability to work with a minimum of supervision, balancing multiple projects.
• Ability to design, promote, implement, and evaluate educational programs.
• Skills in group facilitation.
• Knowledge of adult and youth teaching/learning processes.
• Experience in seeking and administering external grant funding.
• Ability to communicate effectively with both English and Spanish learners.
• Applicants must be currently authorized to work in the United States at the time of employment.
• Access to a personal vehicle and the ability to obtain/maintain a valid driver's license.
Wednesday, February 09, 2022
Interviews held on March 07, 2022
---
Equal Employment Opportunity
It is the policy of Kansas State University not to discriminate against any employee or applicant for employment because of his or her race, color, religion, sex, sexual orientation, gender identity, national origin , or because he or she is an individual with a disability or disabled or protected veterans. It is also the policy of Kansas State University to take affirmative action to employ and to advance in employment, all persons regardless of their status as individuals with disabilities or protected veterans, and to base all employment decisions only on valid job requirements. This policy shall apply to all employment actions, including but not limited to recruitment, hiring, upgrading, promotion , transfer, demotion, layoff, recall, termination, rates of pay or other forms of compensation, and selection for training , including apprenticeship, at all levels of employment. Furthermore, the company will provide qualified applicants and employees who request an accommodation due to a disability with reasonable accommodations, as required by law.