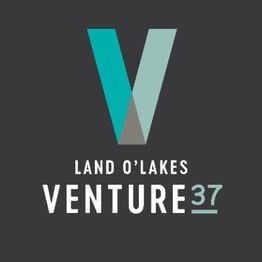 Position Title:
Program Manager, Venture37
Job Description:
The Program Manager contributes and supports V37's growth initiatives by pro-actively working through their portfolio of projects to position the organizations work favorably with current and potential donor customers through the New Business Development (NBD) life-cycle from intelligence gathering and positioning to capture and proposal development. This position is available in 2 locations (Arden Hills, MN or Washington DC.)
Join Land O'Lakes, Inc., and help us bring food from farmer to fork, building vibrant communities along the way. We're a global, Fortune 250 company and a farmer-owned cooperative, which means we work for one another—not Wall Street. We're proud to rank a Top Workplace. We offer:
Competitive compensation and rewards

Best-in-class healthcare for you and your family

Powerful savings programs

Training and career progression
Program Manager, Venture37
Land O'Lakes Venture37 is a 501(c)(3) nonprofit committed to helping communities around the world build economies by strengthening local agriculture, helping agribusinesses create jobs and linking farmers to markets. Since 1981, it has implemented integrated dairy, livestock and crops development programs in nearly 80 countries — creating lasting impact by linking farmers, businesses, and the public and private sector in local and global contexts. Land O'Lakes Venture37's long-standing affiliation with Land O'Lakes, Inc. sets it apart. Land O'Lakes, Inc. is one of America's largest farmer-owned cooperatives. It supports Land O'Lakes Venture37 project implementation with nearly 100 years of expertise in dairy, animal nutrition, crop inputs and agricultural insights and technologies. This gives Land O'Lakes Venture37 development projects a unique global view of agriculture, food and the power of well-functioning market systems. Land O'Lakes, Inc. supports these efforts as part of its enterprise purpose of Feeding Human Progress at home and around the world.
Position Summary:
The Program Manager is responsible for providing management support and guidance to overseas international development programs in agriculture and private enterprise development, administered by Land O'Lakes Venture37. This position is responsible for supporting specific projects to ensure that programs meet or exceed results targets, are implemented on-time and within budget, and meet donor and Land O'Lakes policy and regulatory requirements. Specific areas of focus could include developing and managing a grants program, developing workplans and Gannt charts to organize project activities, assisting in the review of budgets and forecasts, understanding, and providing training on donor compliance rules, and reviewing and streamlining existing procedures to increase the efficiency of project implementation.
In addition, the Program Manager contributes and supports V37's growth initiatives by pro-actively working through their portfolio of projects to position the organizations work favorably with current and potential donor customers through the New Business Development (NBD) life-cycle from intelligence gathering and positioning to capture and proposal development.
The position can be based in either Arden Hills, MN or Washington DC.
Key Responsibilities:
Project Support
Provide direct program management support to the project(s) assigned.

Support the successful start-up, implementation and close-down of field programs.

Review monthly Project Executive Summary reports and provide monthly financial oversight.

Support the development and submission of the Performance Monitoring and Evaluation Plans as per donor requirements.

In collaboration with project staff, coordinate monthly program review meetings as well as liaise with prime and subcontractors' administrative and program support personnel based in the US.

Monitor progress against project output and provide feedback and action steps to resolve issues.

Coordinate, review and assist in submitting donor reports.

Provide trainings to overseas project staff on topics including donor compliance or other relevant topics.
New Business Development
Serves on capture and proposal development teams in a variety of functional roles including but not limited to development of communications pieces, supporting public facing events, proposal writer, proposal coordinator, and proposal budgeter.

Act as an active contributor to Customer Development Plans and their associated detailed implementation plans by working closely with Program Director and project teams.

Utilize Salesforce.com to track new partners, contacts, and potential opportunities.

Acts to fully understand the organizations growth objectives, strategies, differentiators, and priorities and carries this understanding into their support of field implementation.
Required Experience/Knowledge:
Bachelor's Degree in International Development, Political Science, Agriculture, Business, Finance, or related field plus a minimum of five (5) years of Internal Development experience of Master's Degree in related field plus a minimum of three (3) years of International Development experience.

Demonstrated experience providing program support on US Government funded contract(s) or agreement(s) or other similar donor-funded program.

Understanding of USAID, USDA, Gates Foundation, DFID/FCDO, and/or other donor organization rules, regulations, and procedures.

Superb written and verbal communication skills with fluency in English.

Strong collaboration and facilitation skills with demonstrated ability to exercise judgment and discretion in establishing and maintaining good working relationships with all levels of employees and external stakeholders.

Strong planning, administrative and financial management skills.

Excellent writing skills are a must.

Advanced skills in MS Office products including Word, Excel, SharePoint, Teams, etc.

Willingness and ability to travel to remote international locations if needed (up to 25%).
Preferred Experience/Knowledge:
Knowledge or background of Venture37's thematic or technical disciplines including livestock, crops, dairy and/or a cross-cutting technical focus including gender, youth, and enterprise acceleration.

Prior experience using Cobblestone, Hyperion and SaleForce.com

Professional proficiency in French, Arabic, or other language.
For full job description and to apply, visit here.
---
Land O'Lakes, Inc. is an Equal Opportunity Employer (EOE) M/F/Vets/Disabled. The company maintains a drug-free workforce, including pre- and post-employment substance abuse testing pursuant to a Drug and Alcohol Policy.
Neither Land O'Lakes, nor its search firms, will ever contact you and ask for confidential information over the phone or in email. If you receive a call or email like this, please do not provide the information being requested.
Land O'Lakes endeavors to make Landolakesinc.com accessible to any and all users. If you would like to contact us regarding the accessibility of our website or need assistance completing the application process, please contact the HR Solution Center at 844-LOL-HR4U (844-565-4748) M-F 8:00am-4:30pm CT.