Position Title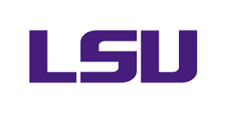 Assistant/Associate Vice President
for Diversity, Inclusion
Job Description
The Louisiana State University Agricultural Center and Louisiana State University – College of Agriculture seeks to fill an administrative position for Diversity, Inclusion and Opportunity.
The Louisiana State University Agricultural Center and Louisiana State University – College of Agriculture seeks to fill an administrative position for Diversity, Inclusion and Opportunity. This is a 12-month appointment working jointly with the LSU Agricultural Center and the LSU College of Agriculture and reporting to the Vice President for Agriculture.
Location:
The LSU Agricultural Center is a statewide organization with offices in every parish of Louisiana. The administrative offices, including the Office of the Vice President, are located in Baton Rouge, Louisiana.
About the LSU Agricultural Center & College of Agriculture: The LSU AgCenter, is one of eight campuses within the broader LSU enterprise (LSU System). The LSU AgCenter includes the Louisiana Agricultural Experiment Station, which conducts agricultural-based research, and the Louisiana Cooperative Extension Service, which extends the knowledge derived from research to the people of the state. The AgCenter plays an integral role in supporting agricultural industries, enhancing the environment, and improving the quality of life through 4-H youth, family and consumer sciences and community development programs. The AgCenter has 12 "on campus" academic departments and five regions which are made up of 17 branch research stations and 64 parish extension offices. To learn more, go to www.lsuagcenter.com.
Administratively aligned with the AgCenter is the LSU A&M campus' College of Agriculture which oversees the teaching function. Many AgCenter faculty hold joint appointments with the College of Agriculture so coordination is important. LSU represents the largest institution of higher education in the state and is the only public university in the state to be designated a Carnegie R1 Doctoral University with very high research activity. Among a handful of distinguished universities to enjoy Land, Sea, and Space Grant status, LSU offers vital research opportunities for graduate and undergraduate students as it transforms new technology into enterprise and lends expertise to solve endemic problems.
Responsibilities:
The candidate will provide oversight and leadership for diversity, inclusion and opportunity in the LSU AgCenter and the LSU College of Agriculture. The Assistant/Associate Vice President will achieve the following with regards to diversity, inclusion, and opportunity:
Create a broad vision in achieving excellence

Manage change to build and support initiatives

Serve as the catalyst to leverage best practices and resources across teaching, research, and extension

Provide guidance for building and enhancing diversity and inclusion with key partners and stakeholders internally and externally

Work to develop effective diversity, inclusion and equity initiatives such as awards, training, messaging, and activities for students, faculty, and staff

Facilitate the development and implementation of a strategic plan addressing diversity, inclusion, and opportunity

Accommodate and respond effectively to the need for change in scope and depth of diversity, inclusion, and opportunity

Serve as the representative on university, higher education, and state agency committees that foster diversity and inclusion

Coordinate with HRM training activities (materials and delivery vehicles) to facilitate on- and off-campus diversity and equity expectations among employees

Develop effective measures to assess the quality and impact of diversity and inclusion programs and initiatives
Minimum Qualifications:
Master's degree in social justice, post-secondary education, sociology, social anthropology, public administration, human resource management, agriculture, or other related field required. An earned doctorate is preferred, but not required.

Senior level administrative experience as well as prior experience in diversity and inclusion initiatives preferred but not required.

Outstanding leadership and communication skills to effectively interact with stakeholders and be a strong advocate for the College and AgCenter.

Experience in strategic planning.

Demonstrated commitment to working with diverse populations of students, faculty, staff, alumni, and business and community partners.

Broad knowledge of methods in developing and initiating agreements whereby successfully forming linkages with stakeholders to enhance and develop programs that reflect diversity and inclusion.

Knowledge in the development of educational and training opportunities for both professional and support staff as well as students.

Excellent verbal and written communication skills and strong interpersonal skills to inspire and influence others.

Previous experience and demonstration of skills working with diverse audiences not required but will be considered a positive attribute.
Special Instructions:
Applications must be submitted electronically to the LSU system HR website https://lsu.wd1.myworkdayjobs.com/LSU. Required attachments include a letter of application, curriculum vitae/resume, transcripts, contact information for at least 3 references, and statement of teaching and research interests. A copy of your transcript(s) should be attached to your application. However, original transcripts are required prior to hire. An offer of employment is contingent on a satisfactory pre‐employment background check.
Salary and Benefits:
Salary will be commensurate with qualifications and experience. The LSU Agricultural Center has an attractive benefits package with a wide variety of benefit options. Benefits offered include retirement, multiple medical insurance options, supplemental insurances (dental, life, long-term disability, accident, vision, long-term care, etc.), tax saver flexible benefits plan (saves tax dollars on some child care and medical expenses), university holidays (14 per year, typically includes a week off at Christmas), generous annual (vacation) and sick leave benefits, employee assistance program, and possible educational leave and tuition exemption for coursework at campuses of the LSU System. Specific benefits depend on job category, percent effort and length of employment.
---
For more information, contact:
Dr. Toby Lepley, Search Committee Chair
LSU Agricultural Center
104 Efferson Hall
Baton Rouge, LA 70803
Telephone: 225/578-4161 Fax: 225/578-4443 Email: tlepley@agcenter.lsu.edu
For full job description and to apply, please visit here.
Application Deadline: July 31, 2020 or until a suitable candidate is selected.
---
The LSU Agricultural Center is a statewide campus of the LSU System and provides equal opportunities in programs and employment. An Equal Opportunity/Affirmative Action Employer.