Position Title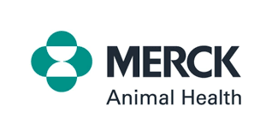 Companion Animal Business Unit Global Marketing Co-Op
Job Description
The Future Talent Program features cooperative assignments that last up to 6 months and will include one or more projects. These opportunities can provide you with great development and a chance to see if we are the right company for your long-term goals.
We are looking for a driven, business-savvy individual with a proven track record of leadership, to assist in the management of key Global Companion Animal brand marketing projects. The individual will report to the Assistant Director but also assist in the management of key projects directly for the Director. The projects help drive growth for our dog and cat parasite protection products across the world, by strengthening our understanding of, and communications to, several stakeholders – the internal marketing and sales teams, our vet and clinic partners and their staff, and the pet owners.
Primary Responsibilities:
Drive the artwork approval process by thoroughly reviewing and uploading marketing materials, designating approving team members, tracking progress and ensuring timely review/approval /certification
Liaise with creative agencies to enable optimization of marketing materials according to our company team feedback, ensure all is applied in every detail
Assist in marketing research project management: recruitment, questionnaire review, result analysis and reporting
Assist in key marketing meeting planning: scheduling, location scouting, agenda creation and dissemination, attendee communications, etc.

Required Experience and Skills:
Ability to apply critical thinking to carry out instructions and make decisions within
scope of authority
Ability to deal with problems involving several variables
Ability to follow policies and procedures
Proficiency in Microsoft Office suite, especially PowerPoint, Excel and Outlook
Ability to write clear and concise e-mails to domestic and international audiences
Education:
BA or BSc, Business, Marketing, , Communications or English major
Preferred Experience and Skills:
Previous experience in a multinational, corporate business setting
Previous experience working with, or demonstrated passion for animals
Previous experience in consumer or professional marketing, PR or advertising
Our Animal Health division is a trusted global leader in veterinary medicine, dedicated to the health and well-being of animals. We are a global team of professionals working together to make a positive difference in animal care and the world's food supply and have a deep sense of responsibility towards our customers, consumers, animals, society and our planet. We offer one of our industry's most innovative portfolio of products, services and technologies that serve to prevent, treat, and control diseases across all major farm and companion animal species.
---
Merck & Co., Inc., Kenilworth, New Jersey, USA is known as "Merck" in the United States, Canada & Puerto Rico. We are known as "MSD" in Europe, Middle East, Africa, Latin America & Asia Pacific. We are a global biopharmaceutical leader with a diverse portfolio of prescription medicines, oncology, vaccines and animal health products. #InventingForLife