Position Title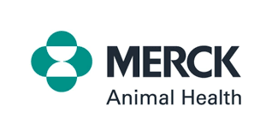 Global Preclinical Development PhD Co-Op
Job Description
The Future Talent Program features cooperative assignments that last up to 6 months and will include one or more projects. These opportunities can provide you with great development and a chance to see if we are the right company for your long-term goals.
The scope of this co-op is to actively support assigned aspects of US Pre-Clinical Drug Safety project(s) associated with evaluating the safety of veterinary drugs and drug products for patients (i.e. the target animal) and/or product user(s) (e.g. veterinary professionals, pet owners) before these drugs/products enter the market. This co-op may include a combination of any the following activities:
Participate in design, planning, monitoring, and/or reporting of pre-clinical studies.
Management, analysis, interpretation and/or integration of one or more pre-clinical datasets.
Preparation of scientific documents based on scientific literature and/or pre-clinical data analysis.
Ensure clear, concise and timely communication and also problem identification associated with the assigned project(s).
Monitoring of outsourced safety studies at contract research organizations (may require travel).
Primary Responsibilities:
Drive the artwork approval process by thoroughly reviewing and uploading marketing materials, designating approving team members, tracking progress and ensuring timely review/approval /certification
Liaise with creative agencies to enable optimization of marketing materials according to our company team feedback, ensure all is applied in every detail
Assist in marketing research project management: recruitment, questionnaire review, result analysis and reporting
Assist in key marketing meeting planning: scheduling, location scouting, agenda creation and dissemination, attendee communications, etc.

Required Experience and Skills:
Available for a period of at least 6 months in 2020
Excellent English communication skills, oral and written
Ability to efficiently and independently carry out assigned tasks/projects
High capacity for and interest in learning new things
Ability to follow policies and procedures and be an active member of a team
Proficiency in Microsoft Office suite, especially Word, Excel, PowerPoint and Outlook
Positive attitude and a strong work ethic
Education:
Must be in the process of earning a PhD in a relevant biological / biomedical / life science (e.g. toxicology/pharmacology, pharmacokinetics, biochemistry, etc.)
Completed at least 1 year of graduate course work by June 2020
Preferred Experience and Skills:
GPA of 3.0 or higher
Basic understanding of toxicology/pharmacology, pharmacokinetics, animal health, and/or risk assessment
Our Animal Health division is a trusted global leader in veterinary medicine, dedicated to the health and well-being of animals. We are a global team of professionals working together to make a positive difference in animal care and the world's food supply and have a deep sense of responsibility towards our customers, consumers, animals, society and our planet. We offer one of our industry's most innovative portfolio of products, services and technologies that serve to prevent, treat, and control diseases across all major farm and companion animal species.
---
Merck & Co., Inc., Kenilworth, New Jersey, USA is known as "Merck" in the United States, Canada & Puerto Rico. We are known as "MSD" in Europe, Middle East, Africa, Latin America & Asia Pacific. We are a global biopharmaceutical leader with a diverse portfolio of prescription medicines, oncology, vaccines and animal health products. #InventingForLife