Position Title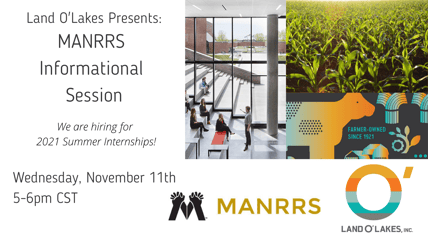 Animal Care Technician



Job Description
Our Veterinary team use their scientific background to provide technical expertise and education to our customers, sales and marketing teams. With a deep knowledge of pharmacology and animal health we engage scientific exchange with external experts and industry leaders ensuring the scientific value of our animal health portfolio is understood.
Provide animal care and good husbandry practices for poultry and small animals which includes: feeding and watering of animals, lifting and dispensing buckets of water and feed bags (minimum 50 lbs.) cleaning of animal cages, pens, rooms, and other quarters: not limited to scooping, bagging, hosing, and operation of mechanized equipment (high-pressure sprayer, skidsteer, tractors).

Make and report routine observations of animals- each animal, every day, at last once daily.

Report sick or injured animals immediately to Attending Veterinarian or Clinical Veterinarian.

Maintain accurate documentation of animal records as directed in all aspects of job. Includes: ability to use correct error entry codes, with concurrent and legible recordings, review of documentation within 14 days of last entry.

Compliance with federal, state, and site regulations and guidelines (USDA, OSHA, SOP, and GLP).

Capable of working in inclement weather conditions, capable of taking multiple on-site showers when working in certain buildings, capable of wearing full body coveralls, full face respirators, powered air purifying respirator (PAPR) and other tight fitting personal protective equipment.

Assist with animal procurement and disposition including; documentation of receiving, transferring, and disposition of animals.

Assist other animal care technicians as needed or directed, become cross trained in all animal husbandry areas to serve as back-up and help and be able to cover for coworkers out on vacation or sick.

Assist non-animal care personnel as directed in animal activities.

Assist in maintaining inventory of husbandry supplies with notification in advance of the need to restock
Education Minimum Requirement:
HS diploma or GED, preferred Associate degree or veterinary technician license
Required Experience and Skills:
Minimal one year experience working with animals required (small animals or poultry).
Must possess strong communication and multi-tasking skills, ability to work well within a team setting, must have a valid driver's license and be able to lift fifty pounds.
Preferred Experience and Skills:
Positive attitude, effective communication skills, work with little supervision, have consistent attendance including being on time and willingness to stay late when needed.
Completing work in a timely fashion, then helping other coworkers.
Certification by AALAS is desirable.



---
Merck & Co., Inc., Kenilworth, New Jersey, USA is known as "Merck" in the United States, Canada & Puerto Rico. We are known as "MSD" in Europe, Middle East, Africa, Latin America & Asia Pacific. We are a global biopharmaceutical leader with a diverse portfolio of prescription medicines, oncology, vaccines and animal health products.
We are driven by our purpose to develop and deliver innovative products that save and improve lives. With 69,000 employees operating in more than 140 countries, we offer state of the art laboratories, plants and offices that are designed to Inspire our employees as we learn, develop and grow in our careers. We are proud of our 125 years of service to humanity and continue to be one of the world's biggest investors in Research & Development.