Position Title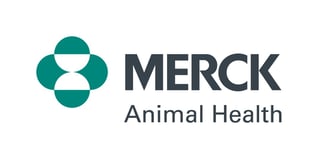 Animal Health Biology Discovery Scientist II



Job Description
Our Animal Health Research Laboratories team work tirelessly to invent solutions to improve the health and wellbeing of animals. Our state-of-the-art research facilities create an environment of innovation that enable us to create breakthrough science changing the way we approach animal health challenges. The Scientist will be engaged in several Bovine bacterial projects.
Responsibilities:
Responsibilities will include assisting with project planning, organizing and conducting lab research activities and animal studies including data analysis with minimal supervision. Should be familiar with preparing study protocols and research reports for USDA submission. Ability to train and supervise Lab technicians is required.
Main Tasks:
Planning and performing experiments related to culturing of bacteria & optimization of growth conditions for better yields in small scale and in bench top fermenters.
Serve as Study Investigator in assigned animal studies and be responsible for critically looking at data, providing preliminary analysis of the results, and suggesting follow-up activities.
Conduct and analyze data from laboratory assays such as ELISA, PCR, protein titration, bacterial titration, gel electrophoresis and Western Blot.
Assist in the development, validation and troubleshooting of new laboratory assays.
Assist in the transfer of technology and participate in all relevant discussions and team meetings.
Perform laboratory activities according to company and departmental Standard Operating Procedures.
Assist with training of Laboratory Technicians and monitor the assigned work for compliance with policies and procedures.
Manage assigned project activities and develop timelines for portions of the project under their control.
Write routine study protocols and study reports with minimal supervision as well as assist in the preparation of complex laboratory and animal study protocols and reports.
Perform literature search and identify appropriate scientific articles to develop new laboratory techniques or troubleshoot current methods.
Liaison across different functional groups within the organization.
Education Minimum Requirement:
B.S. with 5+ years of experience, or a Masters Degree with 2 years of experience in Animal Health or related industry. Vaccine development experience will also be considered.

Bacteriology / Immunology related.
Required Experience and Skills:
Experience and knowledge primarily focused in the areas of Bacteriology and Immunology.
Candidates must have proven experience with Bacterial Fermentation.
Proven skills and ability to plan, organize, conduct research projects including interpretation and analysis of scientific data with considerable independence or minimal supervision.
Problem solving and decision-making skills.
Good Communication (oral and written) and People skills.
Experience in training or supervising Lab Technicians/Research Assistants.
Strong computer skills including knowledge of Word, Excel, PowerPoint, Outlook and data management software
Experience in working with animals in vaccine-development research or related field.
Experience in developing assays and troubleshooting.
Preferred Experience and Skills:
Preference will be given to candidates with experience in one or more of the following areas:
Exposure to large animal work
Freeze-drying procedures.
Vaccine formulation /selection and testing of stabilizers & adjuvants.
Working knowledge on Molecular Biology / Bacterial Genetics.
Familiarity with preparation of study protocols and reports for USDA submission and development of Product Outlines.
Familiarity with vaccine development and USDA regulations related to Animal vaccine development.
Experience in working with large animals.
Experience with lab animal testing.
---
Merck & Co., Inc., Kenilworth, New Jersey, USA is known as "Merck" in the United States, Canada & Puerto Rico. We are known as "MSD" in Europe, Middle East, Africa, Latin America & Asia Pacific. We are a global biopharmaceutical leader with a diverse portfolio of prescription medicines, oncology, vaccines and animal health products.
We are driven by our purpose to develop and deliver innovative products that save and improve lives. With 69,000 employees operating in more than 140 countries, we offer state of the art laboratories, plants and offices that are designed to Inspire our employees as we learn, develop and grow in our careers. We are proud of our 125 years of service to humanity and continue to be one of the world's biggest investors in Research & Development.