Position Title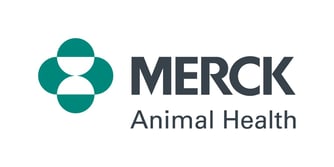 SAP Procurement IT Lead



Job Description
Our IT team operates as a business partner proposing ideas and innovative solutions that enable new organizational capabilities. We collaborate internationally to deliver the services and solutions that help everyone to be more productive and enable innovation. This challenging opportunity will support the Source to Settle Procurement processes with in our Animal Health business.
This role will report to the Director, Accounting to Report/Source to Settle (ATR/STS). The candidate will be responsible for supporting the SAP Atlas solution in the procurement space. In this role, you will support the SAP design and configuration executing testing and write technical documentation. You will also be translating business requirements into technical design of the global SAP template. Successful candidate is also responsible for deploying a system that meets the business strategy across functional teams. In this role, you will communicate and coordinate with business management, project executives and team leads to insure appropriate integration of processes and modules across organization.
The candidate will have technical hands on SAP configuration experience coupled with technical knowledge in the SAP procurement solutions. Areas of expertise may include: BI and middleware. The candidate will be responsible for the planning, directing, reviewing and reporting activities and work products of the perspective functional area.
This position requires a driven individual who has passion in technology ,with advanced configuration skills and ability to implement without supervision the procurement component of SAP. To ensure success , your deep knowledge in SAP SRM and SAP ECC MM modules and the experience in full cycle implementation, project training and change management experience are valuable and will be required.
Education Minimum Requirement:
Bachelor's degree in business, computer science, engineering or a related discipline or equivalent experience
Required Experience and Skills:
At least 7 years total work experience deploying SAP procurement

Must have hands on SAP configuration experience.

Must have experience in supporting users in a live system (production support/sustainment support).

Business Acumen in procurement end to end process

Strong oral, written and presentation skills needed.

Strong delivery and problem solving skills; Must have the ability to analyze complex business processes of all kinds

Strong communication and influencing skills
Preferred Experience and Skills:
SAP certification within assigned area is a plus.

SAP Ariba implementation experience

SAP SRM knowledge

In-depth knowledge of the capabilities within Source to Settle & Order to Cash processes is desired.

In-depth knowledge of SAP's BI, BW reporting system is preferred and experience with middleware.
---
Merck & Co., Inc., Kenilworth, New Jersey, USA is known as "Merck" in the United States, Canada & Puerto Rico. We are known as "MSD" in Europe, Middle East, Africa, Latin America & Asia Pacific. We are a global biopharmaceutical leader with a diverse portfolio of prescription medicines, oncology, vaccines and animal health products.
We are driven by our purpose to develop and deliver innovative products that save and improve lives. With 69,000 employees operating in more than 140 countries, we offer state of the art laboratories, plants and offices that are designed to Inspire our employees as we learn, develop and grow in our careers. We are proud of our 125 years of service to humanity and continue to be one of the world's biggest investors in Research & Development.