Internship Positions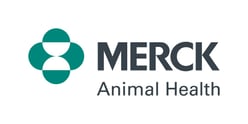 2020 Global Swine Marketing Co-Op

2020 Global Preclinical Development PhD Co-Op

2020 US Swine Sales/Marketing Intern

2020 Summer Intern: Kansas City Animal Health Corridor

2020 US Cattle Field Sales Summer Intern Iowa

2020 Global Animal Welfare Co-Op

2020 Global Swine Marketing Intern

2020 Regulatory Affairs Co-Op

2020 US Cattle Field Sales Summer Intern- South Central Territory

2020 US Cattle Field Sales Intern- Texas

2020 Companion Animal Business Unit (CABU) Global

Marketing Co-Op

2020 US Cattle Field Sales Intern

Inside Sales Regional Specialist (Animal Health)
ABOUT US
Merck Animal Health is a research-driven company that develops, manufactures and markets a broad range of veterinary medicines and services. We offer one of the industry's most innovative portfolios, spanning products for the prevention, treatment and control of disease in all major farm and companion animal species.
Merck Animal Health known as Merck in the United States and Canada, is a global health care leader with a diversified portfolio of prescription medicines, vaccines and animal health products. The difference between potential and achievement lies in the spark that fuels innovation and inventiveness; this is the space where Merck has codified its legacy for over a century. Merck's success is backed by ethical integrity, forward momentum, and an inspiring mission to achieve new milestones in global healthcare.

Merck's Animal Health (MAH) Division works to improve the health of animals around the world through collaborative partnerships and a deep sense of responsibility towards our customers, consumers, animals, society, and planet. This team of energetic, independent thinkers offers one of the industry's most innovative portfolios of products, services, and technologies that serve to prevent, treat, and control diseases across all major farm and companion animal species both domestically and internationally
We are a highly proactive, robust and diversified company with a strong, scientifically-proven, product portfolio and an ever-growing reach.

With offices in more than 50 countries, we successfully market our products in more than 140 countries and operate a network of manufacturing sites and research and development (R&D) facilities around the world.

Our aim is to create value and contribute to the ongoing success of our customers. In short, we aim to earn the trust of our customers every day. By listening carefully to all our stakeholders and putting customer satisfaction at the core of our business, we provide innovative, high-quality and, above all, solutions-driven products and services for farm and companion animal species.

By consistently delivering the highest standards of quality, professionalism and integrity, our goal is to become the partner of choice for veterinarians, producers and animal owners.

Our products and services enable pets and people to enjoy their time together and will help keep livestock healthy to ensure a safe, wholesome and affordable food supply.
---
Internship Positions
Please click on the job title below to apply.
---
Please click here to view all of the 2019 internship positions.
---
Search Firm Representatives Please Read Carefully:
Merck & Co., Inc. is not accepting unsolicited assistance from search firms for this employment opportunity. Please, no phone calls or emails. All resumes submitted by search firms to any employee at Merck via email, the Internet or in any form and/or method without a valid written search agreement in place for this position will be deemed the sole property of Merck. No fee will be paid in the event the candidate is hired by Merck as a result of the referral or through other means.
Visa sponsorship is not available for these positions.
For more information about personal rights under Equal Employment Opportunity, visit: