Position Description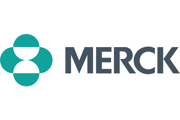 The Future Talent Program- Public Policy Intern
The intern will interact with various stakeholders
in Washington, DC including producer groups,
trade associations, multi-stakeholder coalitions, and
government agencies including the U.S. Department of
Agriculture (USDA) to gain first-hand policy experience.
Job Description
The Future Talent Program features internships that lasts up to 12 weeks and will include one or more projects. These opportunities in our Animal Health can provide you with great development and a chance to see if we are the right company for your long-term goals.
An interest in public policy is critical, but prior experience is not required. The intern will provide added value to our Company Animal Health business and our customers by working with the Public Policy team to advocate for science-based policy initiatives that support our business and our animal health customers' businesses. The intern will interact with various stakeholders in Washington, DC including producer groups, trade associations, multi-stakeholder coalitions, and government agencies including the U.S. Department of Agriculture (USDA) to gain first-hand policy experience.
The job scope and primary focus for this position is to actively support the Public Policy team on a diverse set of projects and priorities that add value to the business including:
Observe and report out summaries of hearings and bill markups in Congress

Policy (legislation and regulation) review and analysis

Develop and execute plans for engaging with coalitions and trade associations on priority issues

Participate in meetings and events including trade association and coalition meetings, meetings with congressional staff, briefings and events, etc.

Draft clear, concise and timely communication for the policy team and the business on priority issues

Other responsibilities as assigned
Required Education, Skills and Experience:
Currently enrolled in a Bachelor's or Graduate degree program, and a diverse range of course study areas (degrees) will be considered.

Completed at least 2 full years of college course work by May 2021

A cover letter is required for this job application

Available for a period of 2-3 months beginning May 2021

Travel 10 – 15%

Excellent interpersonal/communication, writing, and presentation skills

General computer skills including working knowledge of Word, Excel and PowerPoint

Ability to be organized, adapt to a changing environment, work independently and as part of a team

Demonstrated critical thinking and analysis

Effective time management and prioritization
Preferred Experience and Skills:
Interest in public policy and government relations

Experience and/or interest in animal husbandry, animal health, agriculture and/or animal production

Proficiency and comfort working in a virtual environment

GPA of 3.0 or higher
Our Animal Health division is a trusted global leader in veterinary medicine, dedicated to the health and well-being of animals. We are a global team of professionals working together to make a positive difference in animal care and the world's food supply and have a deep sense of responsibility towards our customers, consumers, animals, society and our planet. We offer one of our industry's most innovative portfolio of products, services and technologies that serve to prevent, treat, and control diseases across all major farm and companion animal species.
Who we are …
Merck & Co., Inc., Kenilworth, New Jersey, USA is known as "Merck" in the United States, Canada & Puerto Rico. We are known as "MSD" in Europe, Middle East, Africa, Latin America & Asia Pacific. We are a global biopharmaceutical leader with a diverse portfolio of prescription medicines, oncology, vaccines and animal health products.
We are driven by our purpose to develop and deliver innovative products that save and improve lives. With 69,000 employees operating in more than 140 countries, we offer state of the art laboratories, plants and offices that are designed to Inspire our employees as we learn, develop and grow in our careers. We are proud of our 125 years of service to humanity and continue to be one of the world's biggest investors in Research & Development.
What we look for …
In a world of rapid innovation, we seek brave Inventors who want to make an Impact in all aspects of our business, enabling breakthroughs that will affect generations to come. We encourage you to bring your disruptive thinking, collaborative spirit and diverse perspective to our organization. Together we will continue Inventing For Life, Impacting Lives while Inspiring Your Career Growth.
INVENT.
IMPACT.
INSPIRE.
NOTICE FOR INTERNAL APPLICANTS
In accordance with Managers' Policy - Job Posting and Employee Placement, all employees subject to this policy are required to have a minimum of twelve (12) months of service in current position prior to applying for open positions.
If you have been offered a separation benefits package, but have not yet reached your separation date and are offered a position within the salary and geographical parameters as set forth in the Summary Plan Description (SPD) of your separation package, then you are no longer eligible for your separation benefits package. To discuss in more detail, please contact your HRBP or Talent Acquisition Advisor.
---
For full job description and to apply please visit here
---
For more information about personal rights under Equal Employment Opportunity, visit:
EEOC Poster
We are an equal opportunity employer, Minority/Female/Disability/Veteran – proudly embracing diversity in all of its manifestations.
---
Search Firm Representatives Please Read Carefully
Merck & Co., Inc., Kenilworth, NJ, USA, also known as Merck Sharp & Dohme Corp., Kenilworth, NJ, USA, does not accept unsolicited assistance from search firms for employment opportunities. All CVs / resumes submitted by search firms to any employee at our company without a valid written search agreement in place for this position will be deemed the sole property of our company. No fee will be paid in the event a candidate is hired by our company as a result of an agency referral where no pre-existing agreement is in place. Where agency agreements are in place, introductions are position specific. Please, no phone calls or emails.