Position Title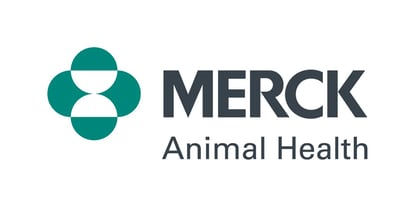 Veterinary School and Allied Industry and Liaison Lead
Job Description
Merck's Animal Health (MAH) Division works to improve the health of animals around the world through collaborative partnerships and a deep sense of responsibility towards our customers, consumers, animals, society, and planet. This team of energetic, independent thinkers offers one of the industry's most innovative portfolios of products, services, and technologies that serve to prevent, treat, and control diseases across all major farm and companion animal species both domestically and internationally.
Summary of the Job:
This position sets the strategy and facilitates liaisons between Merck, North American Veterinary Schools and Allied Industry to promote Merck's vision and enhance awareness of Merck as a trusted business partner. Develops and grows trusting and influential relationships and identifies opportunities to bring value to key North American Veterinary Schools and Allied Industry organizations. Collaborates with internal business partners and Veterinary Schools to align, execute and support key initiatives and research priorities.
Essential Accountabilities:
Key responsibilities may include, but are not limited to:
With the Director of Veterinary and Consumer Affairs, set strategy for developing and enhancing Merck influence with Veterinary Schools and Allied Industry partners.
Drive visibility by communicating Merck's vision, position and messaging to create trust with key North American Veterinary Schools and Allied Industry organizations.
Develop and leverage relationships to communicate Merck's most recent research, tools and services, and seek input on future research needs.
Seek opportunities to bring value by targeted projects with key Veterinary Schools and Allied Industry organizations and drive execution of these projects.
Develop opportunities to enhance collaboration with Veterinary Schools (events, seminars, scholarships) to enhance Merck's visibility with new generations of veterinarians.
Work with the Veterinary and Consumer Affairs team to support allied industry market access related to product concerns.
Work with Merck companion animal, equine, beef, dairy, poultry, and swine technical consultants to align on research and educational priorities with Veterinary Schools.
Work with Merck's companion animal, equine, beef, dairy, poultry, and swine commercial teams to align on Vet Schools and Allied Industry communication outreach plans.
Attend key scientific and industry meetings and conferences in Veterinary and Consumer Affairs related topics.
Be Merck's key North American contact with Veterinary Schools and Allied Industry.
Scope and Context:
This position is an individual contributor role with responsibility for managing Merck scholarship and research funds.
Animal Health Commercial Competencies
Leadership Behaviors
Demonstrate Ethics & Integrity
Drive Results
Focus on Customers & Patients
Make Rapid Disciplined Decisions
Act with Courage & Candor
Build Talent
Foster Collaboration
Professional Competencies
Business & Financial Acumen
Working Across Boundaries
Strategic Thinking
Project Management
Productive Communication
Problem Solving
Core Commercial Functional Competencies
Customer and Market Insights
Strategic Business Management
Product Knowledge & Portfolio Management
Account Management
Customer Engagement
Market Access
Regulatory & Compliance Knowledge
Lifecycle Management
Qualifications
Minimum Qualifications:
Background & Education:
Must have a DVM or equivalent
Required Skills/Abilities:
Minimum of 5 years of relevant work experience.
Must have teamwork and strong collaborative skills for effective interactions and communications.
Must be highly self-motivated, have a strong presence, and outstanding presentation skills.
Proficient in the Microsoft Office Suite of products
Must have a solid understanding of the animal health industry
Preferred Skills/Abilities:
Experience in the food industry or animal agriculture preferred.
Experience working with Vet Schools and allied industries leaders
(US/Puerto Rico Only) In accordance with Managers' Policy - Job Posting and Employee Placement, all employees subject to this policy are required to have a minimum of twelve (12) months of service in current position prior to applying for open positions.
If you have been offered a separation benefits package, but have not yet reached your separation date and are offered a position within the salary and geographical parameters as set forth in the Summary Plan Description (SPD) of your separation package, then you are no longer eligible for your separation benefits package. If you have any questions, please contact your HRBP or Staffing Consultant.
Your role at Merck is integral to helping the world meet new breakthroughs that affect generations to come, and we're counting on your skills and inventiveness to help make meaningful contributions to global medical advancement. At Merck, we're inventing for life.
If you need assistance and/or a reasonable accommodation due to a disability during the application or the recruiting process, please send a request to staffingaadar@merck.com.
---
Search Firm Representatives Please Read Carefully:
Merck & Co., Inc. is not accepting unsolicited assistance from search firms for this employment opportunity. Please, no phone calls or emails. All resumes submitted by search firms to any employee at Merck via email, the Internet or in any form and/or method without a valid written search agreement in place for this position will be deemed the sole property of Merck. No fee will be paid in the event the candidate is hired by Merck as a result of the referral or through other means.
Visa sponsorship is not available for this position.
For more information about personal rights under Equal Employment Opportunity, visit: