Position Title: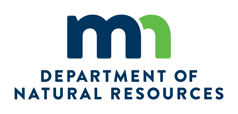 Job Description:
The Department of Natural Resources (DNR) provides outdoor recreation activities and manages Minnesota's natural resources to create economic opportunity and a sustainable quality of life
The Department of Natural Resources (DNR) provides outdoor recreation activities and manages Minnesota's natural resources to create economic opportunity and a sustainable quality of life. We are driven to find talented, innovative employees to help us carry out this mission.
This posting will be used to fill up to 31 internships in the following locations:
Aitkin

Akeley

Bemidji

Brainerd

Cloquet

Deer River

Eveleth

Grand Rapids

Side Lake

Lewiston

Little Falls

Littlefork

Park Rapids

Sandstone

Tower

Two Harbors

Wannaska

Warroad

Willow River

Zimmerman
Positions will be filled at various locations and will focus on collecting data on state forest land (native plant community surveys, forest inventory, regeneration surveys, invasive species inventory, etc.)
Interns will also assist local forestry staff appraising and scaling timber, writing silvicultural prescriptions, road maintenance, and other duties generally accomplished by DNR Forestry.
These positions are anticipated to begin in April and run through August. Housing is not provided with any of these internships. These internships may require overnight travel. When traveling, lodging, and transportation are provided and cost of meals will be reimbursed.
To be eligible for an internship, you must meet the following requirements:
1. You must be a student at an accredited educational institution; AND

2. Your advisor must certify that you will either receive academic credit or fulfill an academic requirement. The signature of a sponsoring academic instructor is required prior to beginning an internship.
3. Majoring in one of the following areas: Forestry, Natural Resources with an emphasis in Forestry, or similar program focusing on Forest Management. Please contact us if you are unsure if your major qualifies.
4. Ability to work in adverse weather and environmental conditions.
5. Strong organizational and interpersonal skills.
6. Ability to identify trees and forest plants of Minnesota.
7.

Navigation skills sufficient to travel through the field.
8. Ability to use standard forestry data collection tools (i.e. compass, prism, clinometer).
9. Excellent human relation and communication skills sufficient to represent the position and Division in a professional, efficient, and clear manner.
PREFERRED QUALIFICATIONS:
1. Current student at a four year university that is accredited by the Society of American Foresters (SAF).

2. Safety, CPR, and/or first aid training.
Physical Requirements:
Requires occasionally lifting articles such as 50-pound bags of feed maximum and frequently lifting and/or carrying objects such as heavy tools and file boxes. This job may require walking or standing to a significant degree on rough terrain or may involve sitting most of the time with pushing and pulling of arm and/or leg controls.
Additional Requirements:
This position requires an unrestricted Class D Driver's License with a clear driving record.
It is policy of the Department of Natural Resources that all candidates submit to a background check prior to employment. All job offers are contingent upon passing the following components:
Employee Reference Checks

SEMA4 Record Check

Criminal History Check

Education/ License Verification
---
Why Work For Us
The Department of Natural Resources is proud to operate within a Culture of Respect that provides a healthy, safe, and productive work environment for all employees. This means that our employees are supportive of a diverse workplace, are respectful to one another and to our customers. We believe that promoting a Culture of Respect allows our employees to do their best work in support of the agency's mission.
---
How to Apply
Go to http://www.mn.gov/careers, click "Search for jobs now" and search for "36478". Click "Apply" at the bottom of the page to submit an application/resume that clearly describes how you meet the minimum qualifications listed above. If you have questions about applying for jobs, contact the job information line at 651-259-3637.
If you have questions about the position, contact Clarissa Spicer at clarissa.spicer@state.mn.us or 218-328-8900.
---
AN EQUAL OPPORTUNITY EMPLOYER
The State of Minnesota is an equal opportunity, affirmative action, and veteran-friendly employer. We are committed to providing culturally responsive services to all Minnesotans. The State of Minnesota recognizes that a diverse workforce is essential and strongly encourages qualified women, minorities, individuals with disabilities, and veterans to apply.
Minnesota Department of Natural Resources (DNR) encourages participation in all its programs, services and activities and does not discriminate against qualified applicants with disabilities. Anyone who believes they may need a reasonable accommodation in order to fully participate in the job application, interview or selection processes may contact any agency official with whom applicant has contact in the processing of their employment application to request an accommodation. Applicants may also contact the DNR's Affirmative Action office to request an accommodation by: E-mail: ADAdiversity.DNR@state.mn.us or by calling Sarah Spence-Koivisto at 651-259-5016; or using MN Relay 711.