Position Title: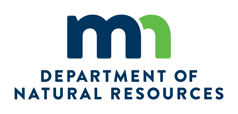 Natural Resources Forestry Specialist
Job Description:
This posting is open continuously to fill multiple NR Forestry Specialist positions at various locations throughout the State of Minnesota. Natural Resource Forestry Specialists perform professional level program support by implementing Division of Forestry Programs.
This posting is open continuously to fill multiple NR Forestry Specialist positions at various locations throughout the State of Minnesota. Upon application, please select all of the locations that you are interested in. The locations are listed by Forestry areas. Please review the Forestry areas on the DNR website. When a vacancy opens, applicants who have selected the available location will be reviewed for consideration. Once you have applied, you do not need to reapply for the positions.
Natural Resource Forestry Specialists perform professional level program support by implementing Division of Forestry Programs. Complete field assignments and special administrative assignments in all aspects of Department operations

at the forestry Area administrative level. Division of Forestry Programs include State Land Management, Resource Protection, Cooperative Forest Management, Forest Resource Information and Planning, Nursery and Tree Improvement, and Administrative and Technical Support.


State Land Management Program: Implement state forest management policy and procedure. Manage and develop forest resources; appraise forest resources for harvest; design harvest systems and regulations for timber sales; mark timber sale boundaries; administer state timber sales; measure cut forest products; and inspect state leases. Communicate to the public department policies, procedures and regulations.

Cooperative Forest Management Program: Implement cooperative forest management policy and procedure. Assist non-industrial forest woodland owners with the stewardship of their lands by providing forest management assistance and advice. Communicate to the public department policies, procedures and regulations.

Resource Protection Program: Implement forest resource protection policy and procedure. Collect fire weather information; extinguish wildfires; and enforce natural resource protection statutes. Communicate to the public department policies, procedures and regulations.

Forest Resource Information and Analysis Program: Implement forest resource information and analysis policy and procedure. Measure state and county administered lands following Department of Natural Resources Cooperative Stand Assessment (CSA) Program policy and procedure; collect and record forest resources information.

Formal Training: As assigned.

Operational Support: Direct the work of technicians, laborers, temporary crews, and contractors.
Normal working hours are from 8:00 a.m. to 4:30 p.m. but are subject to change based on work needs; hours of work may include weekends, evenings and holidays.
Qualifications
Minimum Qualifications:

Bachelor of Science Degree in Forest Science/Management (or a closely related field of academic study) from a university program accredited by the Society of American Foresters, or comparable accrediting institution, or current Society of American Foresters Certified Forester status.
Scientific principles involved in forest resource management sufficient to administer and implement appropriate management practices. This may include: Plant physiology; dendrology; silviculture; soil science; chemistry; biology; botany; geology; entomology; forest ecology and meteorology.
Knowledge of forestry ecosystem management science, timber harvesting, forest regeneration and timber stand improvement practices, forest survey and data collection and analysis techniques using statistical methods, forest road design and building, fire science, forest plant and shrub identification and safety practices.
Knowledge of Aerial photography sufficient to select suitable photos and interpret them.
Knowledge of forest mensuration, economics and survey and appraisal techniques sufficient to carry out assigned programs.
Knowledge of Wildlife species and their habitat needs sufficient to prescribe, conduct and evaluate management activities.
Knowledge of fire management techniques sufficient to identify the role of fire.
Knowledge of recreation management sufficient to develop and manage a variety of recreation facilities.
Knowledge of wood marketing and utilization sufficient to promote sound and efficient use of forest resources.
Knowledge of statistics sufficient to ensure the accurate collection and interpretation of forest data.
Human Relation skills sufficient to work with internal and external clients, DNR staff, special interest groups, loggers, forest product industry staff and general public, in a variety of situations.
Skill in the use of forestry instruments, equipment and techniques sufficient to perform duties.
Ability to communicate orally and in written form sufficient to clearly convey information on forest management practices to the general public, special interest groups and other department employees
Ability to understand and follow oral and written instructions.
Leadwork skills sufficient to provide critical communication efficiently and effectively.
Customer Service/Communication Skills sufficient to provide information and assistance to the public and staff in a courteous manner.
Writing skills sufficient to write incident reports, maintain log records accurate and consistently.
Organizational and interpersonal skills sufficient to work as a productive member of a team.
Conflict resolution/human relation skills sufficient to negotiate, resolve issues, read situations and settle disputes equitably by finding common ground and cooperation.

Preferred Qualifications:

Knowledge of Department and Division policies, procedures and operating guidelines and State of Minnesota statutes pertaining to natural resources management.
Ability to implement public responsiveness techniques.
One year or more of forest management experience equivalent to a NR Forestry Specialist.
Successful participation of the State of Minnesota Star of the North Fellowship program.

Physical Requirements

Requires occasionally lifting articles such as 50-pound bags of feed maximum and frequently lifting and/or carrying objects such as heavy tools and file boxes. This job may require walking or standing to a significant degree on rough terrain or may involve sitting most of the time with pushing and pulling of arm and/or leg controls.

Ability to work in remote areas and inclement weather, possibly for extended periods of time.

Additional Requirements

This position requires an unrestricted Class D Driver's License with a clear driving record.

It is policy of the Department of the Natural Resources that all candidates submit to a background check prior to employment. The background check may consist of the following components:

1. Employment Reference Check

2. SEMA4 Records Check

3. Criminal History Check

4. Education/License Verification

Application Details

Why Work For Us

The Department of Natural Resources is proud to operate within a Culture of Respect that provides a healthy, safe, and productive work environment for all employees. This means that our employees are supportive of a diverse workplace, are respectful to one another and to our customers. We believe that promoting a Culture of Respect allows our employees to do their best work in support of the agency's mission.

GREAT BENEFITS PACKAGE! The State of Minnesota offers a comprehensive benefits package including low cost medical and dental insurance, employer paid life insurance, short and long term disability, pre-tax flexible spending accounts, retirement plan, tax-deferred compensation, generous vacation and sick leave, and 11 paid holidays each year.

How to Apply

Click "Apply" at the bottom of this page and submit an application/resume that clearly describes how you meet the qualifications listed above. If you are unable to apply online, please contact the job information line at 651.259.3637.

For additional information about the application process, go to http://www.mn.gov/careers.

Contact

If you have questions about the position, contact Bob Milne at bob.milne@state.mn.us or 651-259-5798.

If you are a Connect 700 applicant, please submit your certificate to Nicole Tefft at nicole.tefft@state.mn.us or fax to 651-296-6494 by the job posting close date.

AN EQUAL OPPORTUNITY EMPLOYER

The State of Minnesota is an equal opportunity, affirmative action, and veteran-friendly employer. We are committed to providing culturally responsive services to all Minnesotans. The State of Minnesota recognizes that a diverse workforce is essential and strongly encourages qualified women, minorities, individuals with disabilities, and veterans to apply.

Minnesota Department of Natural Resources (DNR) encourages participation in all its programs, services and activities and does not discriminate against qualified applicants with disabilities. Anyone who believes they may need a reasonable accommodation in order to fully participate in the job application, interview or selection processes may contact any agency official with whom applicant has contact in the processing of their employment application to request an accommodation. Applicants may also contact the DNR's Affirmative Action office to request an accommodation by: E-mail: ADAdiversity.DNR@state.mn.us or by calling Sarah Spence-Koivisto at 651.259.5016; or using MN Relay 711.