Position Title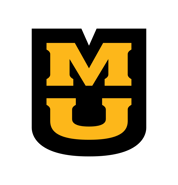 Environmental Science Degree Program, School of Natural Resources, College of Agriculture, Food & Natural Resources
The first priority for this position is to teach four sections of Soil Science 2106, Introductory Soil Science Laboratory (2 credit hours), each Fall and Spring semester
develop, prepare, and deliver all laboratory assignments in Soil Science 2106.
Responsibilities:
The successful candidate will be expected to teach undergraduate lecture and laboratory courses related to Soil and Environmental Sciences. Primary responsibilities will include organizing and teaching an undergraduate Introductory Soil Science lecture with laboratory, and other courses as assigned.
Minimum Qualifications:
Candidates should have a M.S. in soil science, environmental science, or a closely related field.
Candidates will be evaluated on:
An interest in pedagogy and application of creative teaching techniques, and demonstrated excellence in teaching. Experience in teaching an introductory soil science course or introductory environmental science course is desirable. Female and minority applicants are strongly encouraged to apply.
Detailed Description

:
The first priority for this position is to teach four sections of Soil Science 2106, Introductory Soil Science Laboratory (2 credit hours), each Fall and Spring semester
develop, prepare, and deliver all laboratory assignments in Soil Science 2106. An additional activity is to teach Soil Science 2100, Introduction to Soil Science (3 credit hours, lecture), one semester every academic year, and Issues in Natural Resources and the Environment (3 credit hours, lecture) in the other semester every academic year.
To Apply:
To apply for this position, please visit the MU website at http://hrs.missouri.edu/find-a-job/academic/index.php Please submit a letter of application, curriculum vitae, transcripts, publication list, description of teaching interests and teaching philosophy, and the names and contact information of three references. Screening of applications will begin November 1, 2021. Applications will be accepted until the position is filled.
Salary will be commensurate with experience. This is a 9-month unranked, non-regular faculty position, not eligible for tenure. Begin date - 1/1/2022, or as negotiated.