Position Title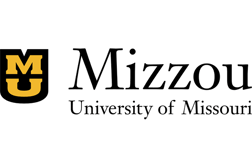 Senior Research Associate
The Division of Applied Social Sciences seeks applications and nominations for up to three (3) Senior Research Associates within the Food and Agricultural Policy Research Institute at the University of Missouri (FAPRI-MU), a Center in the Division of Applied Social Sciences.
FAPRI-MU provides quantitative analysis of the impact of policies affecting agriculture, food and rural economies to the U.S. Congress and other domestic and international decision makers. Research areas are determined in large part by the expressed needs of policy makers. In recent years, FAPRI-MU has conducted research that has helped policy makers understand issues related to domestic farm policies in the United States, the European Union, and other countries
international trade agreements and negotiations
and a wide range of developments in agricultural markets.
The incumbent(s) will work with FAPRI-MU researchers and staff in their work to develop and enhance models used for market and policy analysis with specific emphasis in United States crop markets, costs of production, government farm program costs and farm income. Responsibilities typically include the maintenance and enhancement of existing models and the development of new tools for market and policy analysis. Research topics often focus on the impacts of policies and other drivers on agricultural market prices and quantities using partial equilibrium models. Other responsibilities include interacting with stakeholders and fellow researchers to stay abreast of market and policy developments, developing reports and publications to convey research results in academic and non-academic media, and making presentations to communicate analyses to a wide range of audiences.
• A Master's degree in agricultural economics, economics, statistics or related area.
Candidates will be evaluated on:
• Experience in using quantitative analytical methods and experience with partial equilibrium models.
• Proficiency with Microsoft Excel. Experience with SAS and/or R.
• Familiarity with agricultural practices, markets and policies.
• Strong communication skills in English are essential. Candidates should have a record of presenting to diverse audiences and writing reports to both academic and applied outlets.
• Experience presenting quantitative assessment to agricultural producers, agribusiness representatives, or policy-makers.
Please visit http://hrs.missouri.edu/find-a-job/academic, job id 39845, to submit an application. A letter of application, resume/CV, and names and contact information for three (3) professional references are required. Applicants must include a written statement on their philosophy for promoting inclusivity and diversity. The finalist for the position must also provide official transcripts at the time of hiring.
Negotiable. Screening of applications will begin on upon the position's posting and will continue for 30 days or until the position is filled.
Competitive pay based on qualifications and experience.
MU's College of Agriculture, Food and Natural Resources strongly endorses the principles embodied in the MU's values statement – respect, responsibility, discovery, excellence (http://www.missouri.edu/about/values.php). In that context we seek to recruit and retain outstanding scholars who are: 1) committed to blending service with scholarship, 2) leaders, 3) good colleagues who will collaborate with others from diverse disciplines and backgrounds, and 4) flexible and adaptable in an era of rapid change.
---
This position is eligible for University benefits. The University offers a comprehensive benefits package, including medical, dental and vision plans, retirement, and educational fee discounts. For additional information on University benefits, please visit the Faculty & Staff Benefits website at http://www.umsystem.edu/totalrewards/benefits.
The University of Missouri is fully committed to achieving the goal of a diverse and inclusive academic community of faculty, staff and students. We seek individuals who are committed to this goal and our core campus values of respect, responsibility, discovery and excellence.
Equal Employment Opportunity:
Equal Opportunity is and shall be provided for all employees and applicants for employment on the basis of their demonstrated ability and competence without unlawful discrimination on the basis of their race, color, national origin, ancestry, religion, sex, pregnancy, sexual orientation, gender identity, gender expression, age, disability, protected veteran status, or any other status protected by applicable state or federal law. This policy shall not be interpreted in such a manner as to violate the legal rights of religious organizations or the recruiting rights of military organizations associated with the Armed Forces or the Department of Homeland Security of the United States of America. For more information, call the Vice Chancellor of Human Resource Services/Affirmative Action officer at 573-882-4256.
To request ADA accommodations, please call the Disability Inclusion and ADA Compliance Manager at 573-884-7278.