Position Description
AmeriCorps Stewardship Member
AmeriCorps Volunteer Coordinator Member
AmeriCorps Education and Outreach Member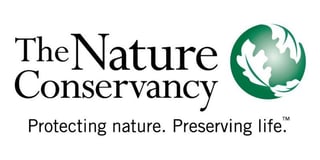 Job Summary
The Nature Conservancy is the leading conservation organization working to make a positive impact around the world in more than 60 countries, all 50 United States, and your backyard. Founded in 1951, the mission of The Nature Conservancy is to conserve the lands and waters on which all life depends. One of our core values is our commitment to diversity therefore we are committed to a globally diverse and culturally competent workforce.
Become a force for nature and a healthy planet by joining The Nature Conservancy team. AmeriCorps members are an integral part of getting things done for nature, providing on-the-ground support in stewarding out lands, and engaging local communities in nature through volunteer and educational events.
We are looking for energetic and motivated individuals who are interested in getting things done for nature.
Land Stewardship positions include tasks involving invasive species removal, prescribed fire, species monitoring, and other land restoration techniques and treatments. Volunteer Coordinator positions involve, recruitment and management of volunteer database, creating volunteer communications, planning and implementing volunteer events, and partnering with local organizations to build relationships and grow the Conservancy's impact.
Education and Outreach positions involve tasks such as, networking and partnership building with local schools, organizations and post-secondary educational institutes to promote and/or present educational materials, organize and implement environmental educational programming, create environmental curriculum, and research and implement ways to communicate our conservation mission.
The ideal candidate will have a background and track record that includes:
Minimum Qualifications Preferred Qualifications
• U.S. Citizen, U.S. National or Lawful Permanent Resident
• Must be at least 18 years of age
• High school diploma or GED
• Satisfy the National Service Criminal History check eligibility criteria
• Good written and verbal communication skills
• Experience with MS Office
• Ability to follow instructions from colleagues
• Commitment to complete 11 months as AmeriCorps member
• Good organizational skills and ability to manage diverse activities to meet deadlines
Preferred Qualifications
• Multi-lingual skills and multi-cultural or cross-cultural experiences are appreciated
• Bachelor's Degree preferred
• Interest in the mission and activities of The Nature Conservancy
• Database skills, including managing and tracking data, and producing reports;
• Strong organizational skills and attention to detail
If you have a personal passion for conserving the natural world with a belief in the mission and values of The Nature Conservancy, then please visit
http://www.nature.org/careers
and search
"AmeriCorps"
to learn about the multiple positions available this fall.
Submit your cover letter and resume by 11:59 pm ET on
July 1, 2019
---
The Nature Conservancy is an Equal Opportunity Employer. Our commitment to diversity includes the recognition that our conservation mission is best advanced by the leadership and contributions of men and women of diverse backgrounds, beliefs and culture. Recruiting and mentoring staff to create an inclusive organization that reflects our global character is a priority and we encourage applicants from all cultures, races, colors, religions, sexes, national or regional origins, ages, disability status, sexual orientation, gender identity, military, protected veteran status or other status protected by law.
The successful applicant must meet the requirements of The Nature Conservancy's background screening process.