Position Description
Conservation Practitioner II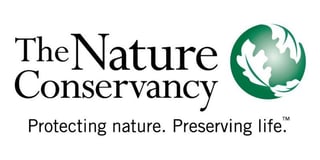 Job Summary
The Nature Conservancy is the leading conservation organization working to make a positive impact around the world in more than 60 countries, all 50 United States, and your backyard. Founded in 1951, the mission of The Nature Conservancy is to conserve the lands and waters on which all life depends. One of our core values is our commitment to diversity therefore we are committed to a globally diverse and culturally competent workforce.
This two-year Conservation Practitioner II position will perform and participate in preserve operations, maintenance and management.
The Conservation Practitioner maintains preserve areas frequented by the visiting public and performs land management activities. The CPII will lead preserve management at Griswold Point, a shoreline preserve with rare breeding birds. The CPII will perform annual preserve & easement monitoring. The CPII will work with and manage volunteers. Other duties will include trail maintenance, tree planting and data collection, invasives removal and response to preserve issues that arise. The CPII will maintain tools, equipment and land. Work will include cooperation with partner agencies and organizations (e.g. State DEEP, Audubon).
RESPONSIBILITIES & SCOPE
Supervises no staff, but may help plan and direct preserve work groups, including staff or volunteers.
May work in variable weather conditions, at remote locations, on difficult and hazardous terrain, and under physically demanding circumstances.
Will develop and/or maintain positive relations with easement land owners.
Requires considerable physical exertion and/or muscular strain.
May require long hours in isolated settings.
Makes day to day decisions as delegated by supervisor.
May work under infrequent supervision.
MINIMUM QUALIFICATIONS
High school diploma or GED and 1 year's training in science-related field or related experience in land management.
Experience recognizing plant and animal species.
Experience operating various types of equipment in a safe and efficient manner (e.g. Lawn mower, chainsaw, UTV, ATV or OHV, two-way radio, or similar equipment).
Experience working in a team environment.
Must be able to obtain related licenses or certifications as required. (e.g. First Aid, CPR, herbicide or pesticide application).
DESIRED QUALIFICATIONS
Multi-lingual skills and multi-cultural or cross-cultural experience appreciated.
1 - 2 years' experience in land management or related field.
Experience working with or knowledge of natural systems, including beach/dune systems.
Experience with GIS mapping software and use of GPS-related apps.
Ability to obtain driver's license and maintain a good driving record.
Ability to follow instructions from colleagues/coworkers/team members.
PC and/or mobile device familiarity, including database knowledge or understanding.
ORGANIZATIONAL COMPETENCIES
Builds Relationships

Builds productive relationships by interacting with others in ways that enhance mutual trust and commitment.

Collaboration & Teamwork

Works collaboratively with stakeholders across levels, geographies, backgrounds, and cultures to improve decisions, strengthen commitment, and be more effective.

Communicates Authentically

Communicates proactively and in a timely manner to share information, persuade, and influence with the appropriate level of detail, tone, and opportunities for feedback.

Develops

Others

Takes ownership to help develop others' skills, behaviors, and mindsets to help them maximize their workplace contributions.

Leverages Difference

Demonstrates commitment to harnessing the power of differences strategically; consistently sees, learns from, and takes strategic action related to difference; and demonstrates the self-awareness and behaviors to work across differences of identity and power respectfully and effectively with all stakeholder. Actively seeks to build and retain a diverse workforce and fosters an equitable inclusive workplace by drawing upon diverse perspectives.

Systems

Leadership

Thinks and acts from a broad perspective with a long-term view and an understanding of 1) the dynamic nature of large-scale challenges and 2) the need for integrating five key practices: skillfully engaging appropriate people; providing a clear process for change; taking a holistic view of situations; focusing on a small number of strategic actions, while learning from and adapting them over time; and being aware of how one's own thinking or patterns of behavior may be limiting change.
This description is not designed to be a complete list of all duties and responsibilities required for this job.
.
The Nature Conservancy is an Equal Opportunity Employer. Our commitment to diversity includes the recognition that our conservation mission is best advanced by the leadership and contributions of men and women of diverse backgrounds, beliefs and culture. Recruiting and mentoring staff to create an inclusive organization that reflects our global character is a priority and we encourage applicants from all cultures, races, colors, religions, sexes, national or regional origins, ages, disability status, sexual orientation, gender identity, military, protected veteran status or other status protected by law.
The successful applicant must meet the requirements of The Nature Conservancy's background screening process.