Position Title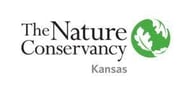 POSITION SUMMARY:
The Indiana Chapter is seeking a Restoration Crew Leader to join the team that has been working to restore and maintain this beautiful landscape; as well as engage with the surrounding communities to reinvigorate the connection between people and nature. The Restoration Crew Leader will participate in restoration efforts including the maintenance, management, development, and coordination of conservation programs. They will lead work teams to meet the objectives of Conservation Strategic Plans, coordinate community support, and implement preserve management plans. Work may include controlling invasive species; operating and maintaining tools and heavy equipment; monitoring wildlife; conducting preserve maintenance; identifying and monitoring native and non‐native
species; preparing sites for prescribed burns; and community outreach.

This is a full‐time, hourly position based at the Southern Lake Michigan Rim Office in Merrillville, Indiana. The compensation range begins at $43,600 and may be commensurate with experience.
LOCATION:
Southwest or south central Kansas, preferably in one of the following counties: Barber, Clark, Comanche, Kiowa, or Pratt.

The ideal candidate will have:
Minimum Qualifications
 BA/BS/AS/Technical or vocational
degree in science‐related field
and 1‐year related experience in
custodial and ecological land
management or similar field; or
equivalent combination of
education and experience.
 Experience with natural systems.
 Ability to recognize plant and
animal species to complete
preserve management activities.
 Experience managing volunteers
or entry level staff.
 Must have a valid driver's license.
Preferred Qualifications
 Multi‐lingual skills and multi‐cultural or cross‐cultural experience appreciated.
 1 ‐ 2 years related experience in custodial and ecological land management or
equivalent combination of education and experience.
 1 ‐ 2 years related experience in environmental education and/or community
outreach.
 Knowledge/understanding of current trends and practices in conservation, land
management, and natural resource preservation/conservation or similar field.
 Ability to complete tasks independently with respect to timeline(s).
 Working knowledge of common software applications (ex: Word, Excel, Web browsers).
 Communicate clearly via written, spoken, and graphical means in English and other
relevant languages.
 Basic Geographical Information System (GIS) skills.
 Experience operating and or repairing various types of equipment and machinery.
 Experience in ecological land management principles.

TO APPLY
Visit http://www.nature.org/careers and search for Job ID# 50072.
Deadline to apply is 11:59 PM EDT, August 13, 2021.