Position Title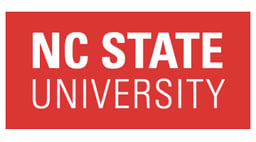 Assistant Professor in the
Department of Food, Bioprocessing and Nutrition Sciences
Job Summary
The Department of Food, Bioprocessing and Nutrition Sciences is a team of scientists, researchers, and teachers committed to guiding the undergraduate and graduate education of students preparing for professional and technical careers in
Food, Bioprocessing, and Nutrition Sciences
The Department of Food, Bioprocessing and Nutrition Sciences is a team of scientists, researchers, and teachers committed to guiding the undergraduate and graduate education of students preparing for professional and technical careers in Food, Bioprocessing, and Nutrition Sciences.
As a department, FBNS identifies, develops, and applies the appropriate concepts, theories, and emerging methodologies from the fundamental disciplines of chemistry, engineering, microbiology, food and bioprocessing, nutrition, and sensory science, to the investigation of critical issues in food & biological systems, components, products, and processes. FBNS also interprets, adapts and extends research information to the North Carolina, national, and international food and bioprocessing industries to maintain and improve the safety, variety, and quality of food and biological products.
Applications are being sought for a tenure-track Assistant Professor position in food microbiology/food safety. The successful candidate is expected to:
• Develop a nationally-recognized extension program that will assist growers, processors and food entrepreneurs, especially in NC
• Develop and deliver formal extension programs in food safety; may include non-degree short courses such as: Good Agricultural Practices; Preventive Controls for Human Foods; Sanitation and Environmental Monitoring; HACCP
• Engage in NASDA On-Farm Readiness Review and with NC Fresh Produce Safety Task Force
• Liaise with regulatory agencies and stakeholders assuring that federal food safety mandates are implemented
• Develop and deliver courses commensurate with a 20% teaching appointment
Minimum Education and Requirements:
• A Ph.D. in food science, horticultural science, environmental science or related field
• Experience in delivery of food safety training and education programs, including key certifications (preferably train-the-trainer)
For the full announcement and to apply online, visit here.
Questions? Call Dr. Lee-Ann Jaykus, 919-513-2074 or email leeann_jaykus@ncsu.edu
---
NC State University is an equal opportunity and affirmative action employer. All qualified applicants will receive consideration for employment without regard to race, color, national origin, religion, sex, gender identity, age, sexual orientation, genetic information, status as an individual with a disability, or status as a protected veteran.

If you have general questions about the application process, you may contact Human Resources at (919) 515-2135 or workatncstate@ncsu.edu. Individuals with disabilities requiring disability-related accommodations in the application and interview process, please call 919-515-3148.

Final candidates are subject to criminal & sex offender background checks. Some vacancies also require credit or motor vehicle checks. If highest degree is from an institution outside of the U.S., final candidates are required to have their degree equivalency verified at www.wes.org or equivalent service. Degree(s) must be obtained prior to start date in order to meet qualifications and receive credit.

NC State University participates in E-Verify. Federal law requires all employers to verify the identity and employment eligibility of all persons hired to work in the United States.