Position Title: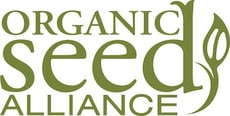 Position Summary:
Our mission is to advance ethical seed solutions to meet food and farming needs in a changing world. Are you ready to roll up your sleeves and join a team committed to growing seed for the common good?
OSA needs team members like you
As OSA's Spring Advocacy Intern, you will play an important role in OSA's 2022 policy work to advance organic seed as the foundation of a healthy food system and to ensure seed remains an open, public resource. If you are currently studying agriculture or food systems or recently graduated and have a passion, knowledge, and interest in food and farming issues, this position may be for you.
The Spring 2022 Advocacy Intern will report to the Advocacy Director and work within a dedicated team to support a new federal seed policy platform ahead of the next Farm Bill. Activities will include engaging with partners at national coalitions and other organizations, communicating with members of Congress, developing supporting materials, managing administrative tasks for the project, and additional advocacy project activities as they arise.
To invite inclusivity and cultivate equity in our mission work, we are seeking diverse candidates that possess strong organizational, technology, and reporting skills, and take pride in being professional, detail-oriented, and reliable.
 10-week term with a flexible start/end date from February to May 2022
 Remote work, flexible schedule at 16 hours per week, $15 per hour
 Learning opportunities with experienced policy advocates
 Full access to the 11th Organic Seed Growers Conference from February 4-11, 2022
OSA's commitment to diversity in hiring
Our organization is anchored by values that guide our efforts to enhance the diversity, equity and inclusivity of our programs and organization. As we work toward our vision of ethical seed systems, we renew our commitment to grow a diverse and inclusive team of staff, board, contractors and partners. As we celebrate the life-sustaining diversity of seed crops in our research fields, we also honor the many individual and intersectional differences that enrich our myriad seed community.
Specifically, we are committed to
• Recruiting and retention practices that add to the diversity and culture of our team
• Maintaining an equitable pay structure and cultivating a workplace that encourages shared decision-making and a healthy work/life balance
• Taking intentional actions to dismantle racism perpetuated in policies, institutions, cultural norms, and personal behaviors, to create space for justice, reconciliation, and visionary leadership.
To apply: Send resume and cover letter to info@seedalliance.org by

January 17, 2022.