POSITION TITLE: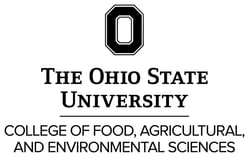 School of Environment and Natural Resources
Applications and nominations are invited for the position of Director of the School of Environment and Natural Resources (SENR) in the College of Food, Agricultural and Environmental Sciences (CFAES) at The Ohio State University.
The Director administratively leads a comprehensive and diverse program of research, teaching, and extension/outreach. We are particularly interested in applications from individuals with diverse life experiences and whose record/potential indicates the ability to successfully foster effective, collegial, cooperative, and productive relationships among students, staff, and faculty within the School and with other departments, programs and stakeholders in the College, at the University and beyond. In addition, the Director is expected to work with other unit leaders and administrators to advance the vision and missions of the School to optimize resource needs of the School and promote the School and College with tribal, local, state, national, and international organizations. The Director is the Tenure Initiating Unit (TIU) Head for SENR. The Director reports jointly to the Vice President for Agricultural Administration/Dean of CFAES and the CFAES Senior Associate Dean/Director of Faculty and Staff Affairs. More information about the School of Environment and Natural Resources can be found at https://senr.osu.edu/about-us.
hold an earned doctorate in a field connected to one of the disciplines of the School

have tenure-track faculty experience and be eligible for appointment as a tenured full professor in any of the disciplinary areas in SENR

exhibit the ability to administer and manage the fiscal and human resources of a large multidisciplinary academic unit

demonstrate leadership qualities that include forward-thinking and the ability to inspire impactful scholarship

have experience developing academic and extension/outreach programs, and an entrepreneurial approach

be committed to diversity, equity, justice and inclusion and in particular, they must have a track record or demonstrated ability to work with, recruit, and retain diverse faculty, staff, students and to engage with a diverse portfolio of stakeholders

have a demonstrated ability to provide leadership spanning disciplinary boundaries by developing and maintaining productive working relationships among the disciplinary areas within the School and with other department chairs and school directors, alumni, University personnel, state and federal agencies, nongovernmental organizations, and other stakeholders.
For more information about the position, visit https://cfaes.osu.edu/people/leadership-searches, which has links for both the position description PDF and the application portal. Questions about the Director of the School of Environment and Natural Resources search can be directed to search chair Dr. Shannon Washburn (washburn.130@osu.edu).
The Ohio State University is an equal opportunity employer. All qualified applicants will receive consideration for employment without regard to race, color, religion, gender, sexual orientation or identity, national origin, disability status, and protected veteran status.