Position Title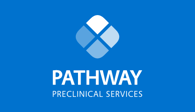 Surgical Research Technician Intern

Position Summary
Pathway is offering an internship for students interested in experiencing the early stages of medical device development. Pathway is a well known Preclinical Contract Research Organization, and the experience gained in the laboratory will augment a researcher's career path. Pathway seeks an advanced level technician that provides care for laboratory animals (large species) during surgical procedures and provides assistance to clients as needed in support of interventional and surgical studies in accordance with Pathway SOPs and study protocols while adhering to GLP and non-GLP study guidelines as required.
Primary Duties and Responsibilities:
Ø Maintains knowledge of applicable Pathway Standard Operating Procedures (SOPs) in order to successfully perform job duties, and GLP regulations as they apply to the preclinical research environment and individual protocols.
Ø Communicates with scientific staff to ensure all necessary study-specific instruments (i.e. special packs) or materials are prepared and sterilized as needed.
Ø Prepares animals for procedures. To include but not limited to intubation, catheterization, shaving, medication administration, etc.
Ø Recovery of animal's post-procedure. To include but not limited to animal recovery, medication administration, applicable husbandry tasks, etc.
Ø Medication administration as needed pre- and post-procedure.
Ø Prepares surgical suites for procedures, including setting up instruments and stocking study-specific supplies.
Ø Monitors anesthesia and animal vitals during surgical, interim, and terminal procedures.
Ø Provides customer service to clients through professional interactions and by responding to client requests.
Ø Prepares and maintains surgical instruments through washing, drying, and proper storage. Assembles surgical packs and processes sterile packs via autoclave.
Ø Operates, cleans, and maintains gas anesthesia machines, autoclave, and other surgical equipment routinely utilized.
Ø Maintains an efficient and clean work area by organizing and re-stocking operating rooms, and the general storeroom as needed.
Ø Other duties as assigned.
Knowledge, Skill, and Abilities:
1. Associate's or Bachelor's degree in a veterinary, biology or other animal science-related veterinary field and a Certified Veterinary Technician (CVT) certification is preferred.
2. One year of experience in an animal surgery care related role is preferred.
3. An equivalent combination of education and experience may be accepted as a satisfactory substitute for the specific education and experience listed above.
4. Knowledge of research animal physiology, pharmacology, and general animal care required.
5. To perform this job successfully, an individual should have knowledge of spreadsheet software and Microsoft Outlook.
6. Display consistent courteous, professional manner with employees & visitors.
7. Strong organizational skills to prioritize tasks & ensure timely completion.
8. Must be able to meet the attendance requirements per the company policy.
Physical Requirements/Work environment:
1. Requires lifting to 80 lbs.
2. Requires a lot of walking.
3. Requires standing in one spot for long periods of time.
4. Requires the use of leaded garments during the use of fluoroscopy.
5. The employee is regularly exposed to, and must handle and come in contact with, a variety of livestock, domestic and laboratory animals, as well as their blood and body fluids.
6. The employee regularly works with sharps, and gasses such as CO2 and isoflurane, and is occasionally exposed to wet conditions (non-weather), toxic or caustic chemicals, and zoonotic diseases.