Position Title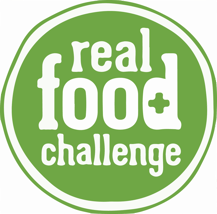 Anchors in Action Research Intern
Positions Status: Temporary Part-Time
FLSA Classification: non-exempt
Reports To: Program Coordinator
RFC is looking for a student or recent graduate to be a Research Intern for a one-of-a-kind project of developing an aligned set of food purchasing standards that centers racial equity, food sovereignty, and climate justice across each of the AiA organizations. The Intern will play an integral role in providing research support to two task forces that represent key values in food purchasing - Environmental Sustainability and Animal Welfare:
Real Food Generation ("RFG") harnesses the power of youth and universities to create an equitable and sustainable food system. One of RFG's programs is Real Food Challenge ("RFC"), which won dozens of campaigns nationally to reorient university cafeterias toward food that is Local & Community Based, Fair, Ecologically Sound, and Humane. By securing $80 million committed to our definition of "Real Food" annually, RFC has proven that student organizing can drive substantial change in the food chain in every region of the country at a wide variety of schools. Building off of our successes, RFG launched two new initiatives in 2018. The Real Meals Campaign is an unprecedented coalition of national organizations representing farmers, ranchers, fishermen, and environmentalists working to change the food service management industry. Uprooted & Rising is a movement to end college and university support for Big Food and white supremacy in the food system and to direct the energy of our generation towards food sovereignty.
Real Food Generation is a fiscally-sponsored organization and will be under fiscal sponsorship of Alliance for Global Justice as of January 15, 2022. For more information see www.realfoodgen.org.
Real Food Generation co-founded a national cross-sector partnership called the Anchors in Action ("AiA") Alliance, which consists of the Center for Good Food Purchasing, Health Care Without Harm, and Real Food Challenge. Together, our organizations represent hundreds of hospitals, public institutions, and colleges and universities across the country that spend billions of dollars each year on food and are anchors in their communities. These institutions have the potential to collectively build a food system that truly nourishes the earth, workers, and us all. Now the AiA Alliance is embarking on a project to create a unified set of food procurement standards by doing a joint revision of our various metrics.
Environmental Sustainability: Environmental sustainability in food service recognizes and rewards food purchasing and operational practice that work effectively to support:
Improved soil health and protection of water resources

Reduced fossil fuel energy inputs and water usage

Reduction or elimination of synthetic pesticides, fertilizer, growth hormones, and routine use of antibiotics

Ecosystem biodiversity and the building of ecological resilience

Reduced food waste and greenhouse gas emissions

Reduction or elimination of single-use plastics and other resource-intensive packaging

Community health and rights to clean air and water
Animal Welfare: Animal welfare encompasses all aspects of an animals' wellbeing and high animal welfare is achieved when animals' physical, mental, and behavioral needs are met throughout their lives.
The Intern will have the opportunity to research the current state of the food system and identify what certifications, purchasing strategies, and supplier/product attributes best express the Environmental Sustainability and Animal Welfare category. They will work alongside a wide variety of professionals in the field, including subject advisors, organizations in food systems work, and staff from each of the AiA organizations to craft a recommended set of food purchasing standards for the two task forces listed above. Additionally, the Intern will have an opportunity to build their leadership by working together with an AiA staff member as co-chairs to coordinate their task forces, facilitate task force meetings, and ensure final delivery of their Task Force's proposed standards. The intern will join a cohort of four additional interns who are providing research support for other task forces representing values of Local Economies, Valued Workforce, and Community Health & Nutrition.
The Research Intern will work up to 10 hours in a typical week and will be paid $15.50/hour. The term for this role is February - May 2022. This job requires some weekend and evening work. This internship is remote and Interns will be expected to have reliable access to a computer and an internet connection.
Research topics and questions identified by the Environmental Sustainability and Animal Welfare task forces and synthesize research done by their fellow task force members

Consult subject matter experts as needed;

Support the drafting and review of food purchasing standards for Environmental Sustainability and Animal Welfare;

Identify and document any potential cross-cutting risks or issues in their recommended standards;

Ensure coordination of task force and final presentation of task force deliverables;

Build meeting agendas and facilitate task force meetings with their co-leads.
We will consider exceptional candidates who demonstrate a strong combination of the specific qualifications and skills described below:

Strong understanding of and commitment to food sovereignty, racial equity, and climate justice;

Understanding and knowledge of the complexities and cross-cutting issues of the food system, especially as it pertains to Environmental Sustainability and Animal Welfare
Previous experience in food systems research, including the Real Food Calculator;

No conflict of interest with a major food industry, third-party certification body, or food service provider;

Current student or just recently graduated (graduated in 2021);

Ability to commit to 10 hrs/week to this role from February - May 2022;

Reliable access to an internet connection and

Previous experience in project coordination and group facilitation is a plus.
A commitment to climate justice, racial equity, and food sovereignty;

A passion for food justice and a clear personal stake in transforming the food system and higher ed's role in the food system;

Strong research skills;

Keen attention to detail and is thorough with assigned tasks;

Strong time management and project management skills;

Comfort and familiarity working remotely and with remote working tools (Google Calendar, Google Meets, Slack, etc.);

Strong self-motivation, an eagerness to be challenged and to learn;

Willingness to work some evenings and weekends.
This is a remote position and can be based anywhere in the United States of America. Current staff are based: Boston, MA;
St. Louis, MO;
New York City, NY;
Los Angeles, CA;
Tampa, FL.
Reasonable accommodations will be made to enable individuals with disabilities to perform job functions.
The pay range for this position is $15.50 per hour for 10 hours per week.
Please submit a cover letter and resume to tina@realfoodchallenge.org with the subject "Anchors in Action Research Intern Application." In your cover letter, please describe why you applied for this position and your experience as it relates to the responsibilities and qualifications of this position.
The final deadline to apply is

Jan. 14, 2022.
---
Alliance for Global Justice and Real Food Generation honor the unique talents and lived experiences of each individual and seek candidates who will bring diverse backgrounds and perspectives to our work.
As an EOE/AA employer, Alliance for Global Justice / Real Food Generation will not discriminate in their employment practices due to an applicant's race, color, religion, sex, national origin or ancestry, age, sexual orientation, gender identification, genetic information, veteran or disability status or any other factor prohibited by law.