POSITION TITLE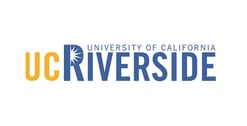 Assistant Professor of Extension in Plant Pathology
The University of California Division of Agriculture and Natural Resources (UC ANR), a statewide organization with local delivery, in collaboration with the College of Natural and Agricultural Sciences (CNAS), UC Riverside, invites applicants for a full-time Assistant Professor of Extension in the area of Plant Pathology for Subtropical Crops. The position is 80% Extension and 20% Research with an academic career-track, 11-month appointment in the Department of Microbiology and Plant Pathology at UC Riverside (https://microplantpath.ucr.edu/). The position will be available after January 2022. Salary is competitive and commensurate with qualifications and experience.
---
Subtropical crops such as citrus, avocado, and grapes, are critical industries to Central and Southern California, and California comprises a significant percentage of production and consumption of these crops in the U.S.A. These commodities are currently at a crossroads due to serious biotic and abiotic threats. The successful candidate will be responsible for the development of an innovative educational extension and extramurally funded applied research program specialized on disease management of subtropical crops, with local and regional application, statewide impact and national recognition. Areas of focus could include etiology and epidemiology of endemic and invasive diseases and understanding the influence of microbial communities and climate change on disease outbreaks. The incumbent will also develop productive working relationships with commodity groups, agro-biochemical industry, and state and federal agricultural and regulatory agencies.
Required qualification for this position at the time of application is a Ph.D. in Plant Pathology or a closely related discipline.
Preferred qualifications for this position at the time of application include: postdoctoral experience, documented experience with subtropical crops, applied management of plant diseases, and detection of plant pathogens or crop production.
To apply and for additional information on qualifications for this position, required at the time of employment, visit here
Review of applications will commence on

January 26, 2022,

and proceed until position is filled. For full consideration, applicants should submit their complete applications prior to the above date.
For more information about this position, please contact Dr. Georgios Vidalakis, Chair of the Search Committee, Department of Microbiology & Plant Pathology, at georgios.vidalakis@ucr.edu. For questions on application procedures and requirements, please contact Mrs. Rocio McFadden, Academic Personnel, at rocio.mcfadden@ucr.edu.
---
The University of California is an Equal Opportunity/Affirmative Action Employer. All qualified candidates will receive consideration for employment without regard to race, color, religion, sex, sexual orientation, gender identity, national origin, age, disability, protected veteran status, or any other characteristic protected by law.
For information on University of California COVID-19 Vaccination Program Policy visit https://apptrkr.com/2686354