Position Title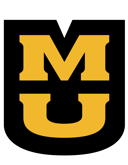 Job Description
The successful candidate will be responsible for teaching courses of principles of macroeconomic, agribusiness management strategy, data analytics, and managerial economics. This position will also assist with undergraduate advising and student recruitment activities. Other teaching responsibilities may be assigned in place of the above should our needs change.
The Division of Applied Social Sciences (DASS) seeks applications for the position of Instructor. This is an unranked, non-regular nine-month appointment, which will support its undergraduate programs in Agribusiness Management.
Minimum Qualifications:
Will have completed a graduate degree in a field related to the above-described teaching assignment by July 31, 2021.
Candidates will be evaluated on:
On their experience working with undergraduate students in a learning and mentoring environment; experience with e-learning and technology-related educational innovation; experience working with undergraduates for advising, recruitment, and industry connections.
For full job description and to apply please visit here
The University of Missouri is fully committed to achieving the goal of a diverse and inclusive academic community of faculty, staff and students. We seek individuals who are committed to this goal and our core campus values of respect, responsibility, discovery and excellence.
To request ADA accommodations, please call the Disability Inclusion and ADA Compliance Manager at 573-884-7278.
---
Equal Employment Opportunity:

The University of Missouri is an equal access, equal opportunity, affirmative action employer that is fully committed to achieving a diverse faculty and staff. Equal Opportunity is and shall be provided for all employees and applicants for employment on the basis of their demonstrated ability and competence without unlawful discrimination on the basis of their race, color, national origin, ancestry, religion, sex, sexual orientation, gender identity, gender expression, age, genetic information, disability, or protected veteran status. For more information, call the Vice Chancellor of Human Resource
Services/Affirmative Action officer at 573-882-4256.