Position Title:
Crop Science Research Associate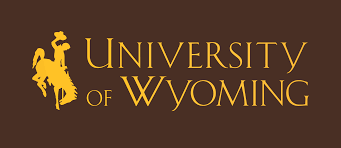 University of Wyoming, Powell Research and Extension Center
Job Purpose:
Conduct investigative research requiring the application
and analysis of standard tests and procedures as defined
by the project.
ESSENTIAL DUTIES AND RESPONSIBILITIES:
Perform farm-related tasks associated with experiments/projects; provide and/or present data in organized form.
Review up-to-date scientific literature extracting information relevant to ongoing, proposed, or possible research projects.
Learn, develop and utilize new techniques which facilitate research goals by consulting literature or other University personnel including faculty, students and research assistants.
Provide written progress reports to supervisor and project leaders.
Apply appropriate quality controls to ensure validity and reliability of results; identify results which exceed recommended or desired tolerances.
Demonstrate research techniques, methods, and procedures to University students and employees; conduct workshops.
SUPPLEMENTAL FUNCTIONS:
Assist with ordering supplies, maintaining inventory, and keeping laboratory clean and organized.
May travel to sites associated with designated project to collect data/specimens or perform experiments.
COMPETENCIES:
Analysis/problem Identification
Attention to detail
Formal presentation skills
Safety Awareness
Quality Orientation
Work Prioritization
QUALIFICATIONS
Minimum Qualifications
Education:
Bachelor's degree in a field related to research projects or an equivalent combination of education and experience.
Experience:
1 year of knowledge of, or experience with agronomy and/or field biology.
At least three (3) months work experience in field plot research or related area.
Other:
Ability to obtain a private applicator license.
Excellent written, oral, and verbal communication skills.
Valid Driver's License with a motor vehicle record that is complaint with University Vehicle Use Policy.
DESIRED QUALIFICATIONS:
Experience packaging seed for field trials.

Experience recording growth stages during crop development.

Experience assessing water stress, weed infestations, crop diseases, and/or insect pests.

Experience with preparing and entering data into spreadsheets.
REQUIRED MATERIALS:
Complete the online application and upload the following for a complete application: (1) Cover Letter, (2) Resume or C.V. and (3) Contact Information for four work-related references.
---
HIRING STATEMENT:
UW is an Affirmative Action/Equal Opportunity Educator and Employer . We are committed to a multicultural environment and strongly encourage applications from women, minorities, veterans, and persons with disabilities.
In compliance with the ADA Amendments Act (ADAAA), if you have a disability and would like to request an accommodation to apply for a position, please call (307) 766-2377 or email jobapps@uwyo.edu
---
Location: University of Wyoming, Powell Research and Extension Center, http://www.uwyo.edu/uwexpstn/centers/powell
(307) 754-2223
Job: Staff
Posted Annual Salary Range From: $33, 288
Shift: Day Job
Job Level: Entry Level
Unposting/Closing Date: Monday, May 6, 2019 at 11:59 PM.