Position Title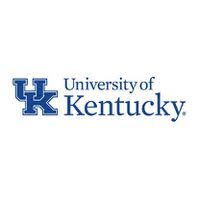 Extension Regional Director
Job Description
The Western Regional Director is responsible for overseeing all aspects of UK Cooperative Extension Service operations within one region. Responsibilities include direct supervision of all Area Directors within the region with indirect supervision of all other regional employees, professional development for Area Directors within the region, and region-wide strategic leadership planning including, but not limited to: fiscal oversight, program management, compliance, and government relations. This position fosters teamwork and communication throughout the region, promotes effective programming, and instills the values of UK.
Required Skills:
Supervisory experience (experience in supervising remote employees is a plus); leadership, interpersonal relationship building, employee coaching and development skills; general understanding of employment laws and practices; knowledge of basic economics, budgeting, and accounting principles and practices; facilities management; ability to deal effectively with external stakeholders; excellent verbal and written communication skills; proficient in Microsoft office applications and Quick Books
Required Documents:
Resume

Cover letter

Transcript(s)
The University of Kentucky is committed to a diverse and inclusive workforce by ensuring all our students, faculty, and staff work in an environment of openness and acceptance. We strive to foster a community where people of all backgrounds, identities, and perspectives can feel secure and welcome. We also value the well-being of each of our employees and are dedicated to creating a healthy place to work, learn and live. In the interest of maintaining a safe and healthy environment for our students, employees, patients and visitors the University of Kentucky is a Tobacco & Drug Free campus.