Position Title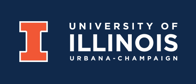 Assistant or Associate Professor, Agricultural Commodity Markets (Extension/Research)
College of Agricultural, Consumer and Environmental Sciences
Position Summary
The Department of Agricultural and Consumer Economics (ACE) seeks candidates who will develop a nationally recognized extension and research program in grain market analysis. The emphasis will be on the analysis of fundamental supply, demand, and policy factors impacting markets for Midwest crops.
Responsibilities: The successful candidate will be expected to provide leadership for the grain market outlook area of the highly successful farmdoc extension program in the Department of ACE and engage with University of Illinois Extension's commercial agriculture team. They will also conduct applied research that supports and enhances extension grain outlook activities, which may include grain price outlook newsletters, farmdoc daily articles, outlook reports, data products and decision tools, and presentations at meetings and webinars. The candidate is expected to publish applied research in disciplinary academic journals. Collaborative research with other departmental faculty and graduate students is encouraged.
WE TRANSFORM LIVES. Everything we do is designed to improve the quality of life of the people in the state of Illinois, across the nation, and around the world. We discover, develop, translate, and disseminate knowledge to address societal concerns and train the next generation of experts and leaders in a way that empowers them to expand the boundaries of science to higher levels of understanding and influence.
Qualifications: Ph.D. in agricultural economics, economics, business, finance, or a related field. Familiarity with the mission of land grant institutions and agriculture, as well as familiarity/experience with Extension and outreach. Knowledge of agricultural crop markets required.
Salary/Appointment: Competitive, based on qualifications
9-month academic year, tenure track, 60% Extension/40% research.
Start Date: The anticipated starting date for the position is August 16, 2022.
Application: To ensure full consideration, applications must be received by

January 28, 2022

, but applications will be accepted until a candidate for hire is identified. Interviews may begin before the closing date
however, no offers will be extended until after that date. To apply, please create a candidate profile at http://jobs.illinois.edu and upload a brief cover letter, a CV, a sample of written work, a research statement, an extension statement, and a statement describing the candidate's commitment to promoting diversity, equity, and inclusive environments, and names and contact information for three references.
Additional Information: For additional information about the department see https://ace.illinois.edu/, for information about the position contact the search chair, Scott Irwin at sirwin@illinois.edu.
---
University of Illinois faculty, staff and students are required to be fully vaccinated against COVID-19. If you are not able to receive the vaccine for medical or religious reasons, you may seek approval for an exemption in accordance with applicable University processes.
The University of Illinois conducts criminal background checks on all job candidates upon acceptance of a contingent offer. Convictions are not a bar to employment. Other pre-employment assessments may be required, depending on the classification of Civil Service employment.
As a qualifying federal contractor, the University of Illinois System uses E-Verify to verify employment eligibility.
The University of Illinois System requires candidates selected for hire to disclose any documented finding of sexual misconduct or sexual harassment and to authorize inquiries to current and former employers regarding findings of sexual misconduct or sexual harassment. For more information, visit Policy on Consideration of Sexual Misconduct in Prior Employment
The University of Illinois is an Equal Opportunity, Affirmative Action employer that recruits and hires qualified candidates without regard to race, color, religion, sex, sexual orientation, gender identity, age, national origin, disability or veteran status. For more information, visit http://go.illinois.edu/EEO.