Position Title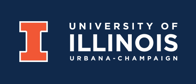 Marketing and Web Specialist
Illinois is a world leader in research, teaching, and public engagement. We serve the state, the nation, and the world by creating knowledge, preparing students for lives of impact, and addressing critical societal needs through the transfer and application of knowledge. Illinois is the place where we embrace difference. We embrace it because we value it. Illinois is especially interested in candidates who can contribute, through their research, teaching, and/or service, to the diversity and excellence of the Illinois community.

Position Summary
Under the direction of the University of Illinois Tax School Director, this position develops, implements, and executes strategic promotional print, email, and social media campaigns and materials for Tax School programs. In addition, this position coordinates Tax School live webinars, online seminars, and self-study courses and is also responsible for website administration for Tax School.
Duties and responsibilities
•

Review marketing strategic goals and objectives and recommend specific marketing approaches and timelines to achieve the unit's desired goals.
• Create comprehensive marketing plans and organize and manage projects with short-term as well as long-term planning and project management.
• Develop and evaluate marketing and advertising materials for websites and traditional print and digital publications.
• Help to ensure accuracy and consistency of information including print materials, web content, and social media.
• Provide leadership and strategic direction to improve and maintain website, email, and social media.
• Conceptualize and manage messaging and design concepts for the University of Illinois Tax School website, social media channels, mass emails and newsletters, and online advertising.
• Perform digital platform analytics analysis and review. Use analytical data to make informed, strategic content and design decisions, including expanding marketing reach to new regional and national audiences.
• Manage and produce virtual events.
QUALIFICATIONS
Required:
• Bachelor's degree in marketing, business administration, communications, public relations, or a closely related field.
• Two years of professional work experience in marketing, public relations, communications, social media management, or brand management. (Master's Degree in marketing, business administration, or closely related field may be substituted for one year of work experience)
• Experience with website management/development

Preferred:
• Two years of professional work experience in marketing, public relations, communications, social media management, or brand management
• One year of website management/development
• Demonstrated experience in the following:
• Bulk email marketing services such as Emma (preferred), Constant Contact,or Mailchimp
• Video editing using Camtasia
• Technical experience using advanced functions of Microsoft Office products, including mail merges, macros, and filtering, sorting, and pivot techniques
• Managing social media advertising and business accounts
• Managing equipment, scheduling, producing, and troubleshooting live online seminars or events
• Administrative/back-end functions in a webinar platform such as BigMarker (preferred), WebEx, or Zoom
• Use of survey software such as Qualtrics (preferred) or SurveyMonkey
• Understanding of digital content marketing and digital content strategy best practices.
• Understanding of Wordpress (or similar CMS), Emma (or similar email marketing platform), and Camtasia (or similar video editing software).
• Web content management skills, including basic web editing and design.
• Knowledge of HTML and CSS code syntax.
• Advanced technical skills in Microsoft Office products.
• Comfortable presenting to a live or online group of customers.
• Superior written, organizational, communication, interpersonal, and presentation skills.
• Strong organizational skills.
• Critical thinking and problem-solving skills.
• Meticulous attention to detail.
• Ability to work independently while producing accurate work on deadline while exercising discretion and judgment.
SALARY AND APPOINTMENT INFORMATION
This is a full-time Civil Service Marketing Associate position appointed on a 12-month service basis. The expected start date is as soon as possible after August 20, 2021. Salary will be commensurate with experience.

To Apply:
Applications must be received by August 20, 2021 Apply for this position using the "Apply for Position" button below. If you have not applied before, you must create your candidate profile at http://jobs.illinois.edu
. If you already have a profile, you will be redirected to that existing profile via email notification.
The U of I is an EEO Employer/Vet/Disabled http://go.illinois.edu/EEO that participates in the federal e-Verify program and participates in a background check program focused on prior criminal or sexual misconduct history.