Position Title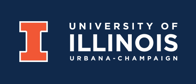 Outreach, Engagement & Marketing Manager
College of Agricultural, Consumer and Environmental Sciences
Department of Agricultural and Consumer Economics
Position Summary
The Soybean Innovation Lab (SIL) is a USAID-funded initiative committed to reducing poverty and malnutrition in Sub-Saharan Africa, and globally, through advancements in production, processing, and utilization across the soybean value chain. The SIL team is comprised of a dedicated and passionate team of program managers, coordinators, researchers, and partners spanning 32 countries across the globe, with activities in 24 African countries as well as Central America and Asia. The SIL program is an exciting, growing and dynamic platform that focuses on a demand-driven and client-oriented research-for-development approach that achieves success by listening to the needs of our partners and responding with evidence-based solutions that can be readily adopted and scaled by partners operating soybean-focused companies, organizations, institutions or programs across the globe. SIL is looking for a dynamic, creative, organized, engaged, and dedicated individual to manage our outreach, engagement, and marketing initiatives to grow awareness of SIL innovations, technologies, programs, and activities.
The primary function of the Outreach, Engagement & Marketing Manager is to design, implement, evaluate, and manage the development of materials, events, and engagement activities to further the awareness of Soybean Innovation Lab (SIL) technologies, partnerships, activities, and impacts. The Outreach, Engagement & Marketing Manager will manage writing, marketing, event, social media, website, and other duties to support the SIL team consisting of program managers, program coordinators, faculty researchers, international researchers, and other collaborators across a diverse set of public and private-sector organizations, companies, and institutions globally. The Outreach, Engagement & Marketing Manager must be extremely detail-oriented, efficient, organized, and possess skills across a wide range of aspects. The position will require an ability to work independently to identify areas for marketing, outreach, and engagement, write compelling and high-quality content, develop marketing materials, coordinate, manage, implement, and evaluate events, and manage social media and website presences, among other duties. Across all activities, the Outreach, Engagement & Marketing Manager must possess the skills to evaluate and communicate the impacts of various initiatives and advise the SIL team on where to invest in terms of focus, resources, and attention.
DUTIES AND RESPONSIBILITIES:
Creating, Writing, Editing, and Publishing Content
• Rely on independent research skills to write, edit, and proofread articles on SIL programs and efforts that utilize creative and engaging narratives for inclusion in regular e-newsletter and other internal (UIUC) and external (USAID) platforms, highlighting key programmatic activities and impacts while focusing on underlying key thematic messages of SIL.
• Identify and craft stories that capture the unique and compelling work and experiences of SIL researchers, partners, stakeholders, and beneficiaries.
• Manage content development, proofreading, review, finalization and dissemination of SIL regularly e-newsletter (biweekly).
• Develop content for SIL annual Activities & Impacts report in collaboration with graphic design support/consultants.
• Lead the selection, preparation, and submission of materials for award nominations on behalf of SIL researchers and partners.
• Be proactive and lead the creation, redesign, and development of new materials that effectively meet the needs of SIL partners and lead dissemination efforts.
• Develop presentations and other materials to communicate the scope, scale, activities and impacts of the SIL outreach program.
• Collaborate with the department and the college in communication efforts. Coordinate with outside vendors including graphic designers, printers, and others to create quality communications products, as necessary.
• Support SIL brand identity, marking, and standards efforts including identifying and developing new logos (with support of graphic designers) and sub-unit logos.
• Develop, coordinate, and implement virtual and in-person trainings, workshops, conferences, and other events and initiatives that address specific soybean development needs in coordination with multiple sponsors, including the management of event marketing, registration, attendance, payments, etc.
• Be proactive in identifying themes and topics for regular webinars, and lead promotion efforts, planning, coordination, and implementation of live webinars.
• Support SIL with visitor itineraries as necessary including reserving conference rooms, ordering meals/snacks/beverage services, and securing A/V equipment.
Social Media & Website Management
• Manage the SIL social media strategy, including creating and following an established schedule of regular posts to grow SIL's online through multiple platforms including Facebook, Twitter, LinkedIn and other media channels.
• Create, monitor, and record social media, website, and newsletter analytics to interpret effectiveness of various outreach efforts, including the e-newsletter, social media, events and trainings, ensure content for accessibility and user-friendliness, summarize and present data using fact sheets, graphs, and tables, and provide recommendations for improvement.
• Build and manage SIL's web content and presence including the SIL website and the Tropical Soybean Information Portal.
• Develop and maintain new sub-unit websites as necessary including using content management systems (CMS) including Wix to create, edit, update, and maintain sites.
• Respond to incoming media requests and coordinate media interviews and photo opportunities, connecting media representatives with suitable interviewees and serving as an interviewee when appropriate.
• Manage maintenance, updating, segmenting, and cleaning of SIL proprietary listserv.
• Manage and maintain SIL giveaway materials including shirts, hats, notebooks, and other materials and purchase new materials as necessary.
• Produce podcasts as necessary, including securing guests in the soybean industry, developing questions, writing episode descriptions, creating engaging episode titles, and recording and cutting audio.
• Travel as needed to SIL meetings and conferences.
• Assume additional appropriate related outreach activities to further the mission of SIL.
• Oversee undergraduate and academic hourly employees as necessary who can support SIL outreach efforts.
• Bachelor's degree in marketing, business administration, communications, public relations, or a closely related field.
• Three (3) years of professional work experience in program management, public relations, marketing, engagement, or a related professional area.
• Demonstrated experience developing high-quality content, both written and multi-media.
• Demonstrated experience with managing the outreach, engagement, and/or marketing of a complex program.
• Four (4) or more years of professional work experience in program management, public relations, marketing, engagement, or a related professional area.
• Experience with content management systems as well as software programs (inDesign, Photoshop, and Adobe Illustrator).
• Experience producing a podcast and/or using Adobe Audition recording software.
KNOWLEDGE, SKILLS, AND ABILITIES
• Excellent writing skills illustrated by examples of work that reflect accuracy and attention to detail.
• Ability to understand scientific and technological subjects and to write clearly and concisely about them.
• Ability to work independently with little supervision.
• Excellent written and verbal communication skills.
• Excellent working knowledge of Microsoft Office Products (Word, Excel, Outlook, PowerPoint, Publisher, and Access).
• Excellent detail-oriented, organizational, and administrative skills to operate effectively in a fast-paced, multi-faceted work environment.
• Proven ability to manage products within established deadlines.
• Ability to multi-task, while coping with numerous interruptions.
• Flexibility to adapt to sudden changes in planning and activities.
SALARY AND APPOINTMENT INFORMATION
This is a full-time Civil Service Marketing Associate position appointed on a 12-month service basis. The expected start date is as soon as possible after the close of the search. Salary will be commensurate with experience.
ACES - WE TRANSFORM LIVES
Everything we do is designed to improve the quality of life of the people in the state of Illinois, across the nation, and around the world. We discover, develop, translate, and disseminate knowledge to address societal concerns and train the next generation of experts and leaders in a way that empowers them to expand the boundaries of science to higher levels of understanding and influence.
The Department of Agricultural and Consumer Economics (ACE) is comprised of world-renowned faculty whose research and outreach programs influence national and international policymaking on issues ranging from how producers, consumers, and agribusinesses manage risk and adapt to climate change to the impacts of new technologies, environmental regulations, federal laws on profitability and human well-being.
Applications must be received by January 21, 2022. Apply for this position using the "Apply for Position" button below. If you have not applied before, you must create your candidate profile at http://jobs.illinois.edu. If you already have a profile, you will be redirected to that existing profile via email notification. To complete the application process:
Step 1) Submit the Staff Vacancy Application.
Step 2) Submit the Voluntary Self-Identification of Disability forms.
Step 3) Upload the following required documents:
• cover letter
• resume (months and years of employment must be included)
• academic credentials (unofficial transcripts or copy of diploma may be acceptable) for all degrees attained
• names/contact information for three references
In order to be considered as a transfer candidate, you must apply for this position using the "Apply for Position" button below. Applications not submitted through this website will not be considered.
For further information about this specific position, contact Courtney Tamimie tamimi@illinois.edu. For questions about the application process, please contact 217-333-2137.
---
University of Illinois faculty, staff and students are required to be fully vaccinated against COVID-19. If you are not able to receive the vaccine for medical or religious reasons, you may seek approval for an exemption in accordance with applicable University processes.
The University of Illinois conducts criminal background checks on all job candidates upon acceptance of a contingent offer. Convictions are not a bar to employment. Other pre-employment assessments may be required, depending on the classification of Civil Service employment.
As a qualifying federal contractor, the University of Illinois System uses E-Verify to verify employment eligibility.
The University of Illinois System requires candidates selected for hire to disclose any documented finding of sexual misconduct or sexual harassment and to authorize inquiries to current and former employers regarding findings of sexual misconduct or sexual harassment. For more information, visit Policy on Consideration of Sexual Misconduct in Prior Employment
The University of Illinois is an Equal Opportunity, Affirmative Action employer that recruits and hires qualified candidates without regard to race, color, religion, sex, sexual orientation, gender identity, age, national origin, disability or veteran status. For more information, visit http://go.illinois.edu/EEO.