Position Title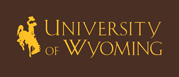 Research Associate (Agronomy/Plant Sciences)
Position Summary
The University of Wyoming's Powell Research and Extension Center seeks a full-time benefitted research associate to conduct irrigated field plot studies. Crops include: alfalfa, barley, chickpea, corn, dry bean, and sugar beet. Duties include: planting, spraying, recording crop development, harvesting, and report writing. The research associate is part of a team of research staff that includes a farm manager, project leaders, external stakeholders, and extension staff. Powell is located in northwestern Wyoming's Bighorn Basin approximately 60 miles from Yellowstone National Park.
Position Purpose
Conduct research, primarily agronomic field trials, at the Powell REC using protocols as defined by
the project(s).
Essential Duties & Responsibilities
 Perform designated procedures associated with agronomic crop experiments/projects, collect
data, interpret and analyze results, present data in reader-friendly formats.
 Prepare seed and seed packets for planting field plots, assist and oversee planting, assist with
weed control, and oversee harvest of selected research plots.
 Communicate experimental progress/concerns with project leaders, center director, center farm
manager, assistant farm managers, other center staff, extension educators, and external
stakeholders.
 Operate and calibrate plot equipment and machinery.
 Troubleshoot technology including mapping software, GPS, and other specialized software and
hardware.

Supplementary Functions
 Communicate effectively and foster teamwork among all levels of personnel.
 Assist with ordering supplies, maintaining inventory, and keeping labs clean and organized.
 Travel to sites associated with designated projects(s) may be required to collect data/samples,
perform experiments, and/or attend meetings.
 Repair and maintain equipment associated with devices/instrumentation used to collect and/or
record data.
 Extra work hours may be required during times such as planting and harvesting.
 Assist with other special projects as assigned.

Competency
Adaptability
Analysis/Problem Identification
Attention to Detail
Communication
Safety Awareness
Work Prioritization & Management
Minimum Qualifications
Education
Bachelor's degree (B.S.) in a field-research-related program or an equivalent education and experience
combination.
Experience
1 year experience with agronomy and/or field biology activities or equivalent.
1 year experience in field plot research or related area.
Skills & Other:
Ability to operate research plot equipment and devices.
Valid driver's license with a record compliant with the University Vehicle Use Policy:
http://www.uwyo.edu/auxserv/car-rental-services/official-vehicle-policy/ovp.pdf.

Desired Qualifications
Experience with planting and harvesting field-crop trials.
Experience operating and calibrating farm equipment.
Experience recording crop research data and providing summaries.
Evidence of working with the commercial crop industries.
Experience working with irrigated dry bean, sugar beet, barley, or other crops grown in the Bighorn
Basin.
Effective written and verbal communication skills.
---

Application & Required Materials
Visit http://www.uwyo.edu/hr/prospective, complete the online application by uploading the following:
(1) cover letter
(2) resume or C.V.
(3) contact information for four work-related references
For questions about the application process, please contact Mrs. Allie Nichols, 307-343-5318 or
avann@uwyo.edu.
For questions about the duties, please contact PREC Center Director, Jim Heitholt, 307-271-0083 or
Jim.Heitholt@uwyo.edu.

Location: University of Wyoming, Powell Research and Extension Center;
Website: http://www.uwyo.edu/uwexpstn/centers/powell
Phone Number: 307-754-2223
Job: Research Associate
Posted Annual Salary Range From: commensurate with experience
Shift: Non-Exempt
Job Level: Grade 18
Unposting/Closing Date: Friday 19 November 2021, 11:59:00 PM
---

UW is an Affirmative Action/Equal Opportunity Educator and Employer. We are committed to a
multicultural environment and strongly encourage applications from women, minorities, veterans and
persons with disabilities. In compliance with the ADA Amendments Act (ADAAA), if you have a
disability and would like to request an accommodation to apply for a position, please call
307-766-2377 or email jobapps@uwyo.edu.