Position Description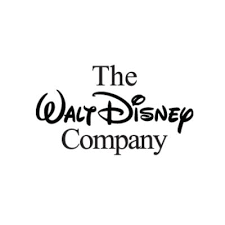 Animal Behavior Intern
Animal Behavior Internship - Fall 2020
Disney's Animal Kingdom® Theme Park
Be a part of a transformative team and culture…
---
Being involved in the Animal Behavior Professional Internship will find you conducting both basic and applied research related to animal behavior and welfare in a zoological setting. This internship is involved in key aspects of the research process that contributes to informing animal care at Disney's Animal Kingdom. This position prepares students for a future in the behavioral sciences field such as graduate school, animal care, research, and conservation positions.
Responsibilities:
Collect data for animal behavior research projects, maintain project databases, and contribute to project reports.

Assist in the design and implementation of animal behavior studies through conducting literature reviews and animal behavior observations on a variety of species.

Interact with Disney's Animal Kingdom® Theme Park Guests to communicate conservation stories in order to inspire them to conserve wildlife and wild places.

Assess animal visibility (i.e. how visible the animals are to Guests) to evaluate the animal-guest experience in our park.

No direct animal contact takes place in this role.
Basic Qualifications:
A minimum of six months of mentored independent research experience under a senior scientist, including a minimum of three months of animal behavior research under the direction of senior scientist.

Enthusiasm for animal care, animal welfare, and conservation in zoos.

Ability to think critically and make independent decisions.

Attention to detail and multi-tasking skills.

Proven experience with multiple steps in the research process in an animal research setting.

A valid U.S. driver's license and personal mode of transportation to travel to and from the workplace and to behind-the-scenes work locations.

The ability to operate a company vehicle. Candidate must be willing and able to operate a company vehicle under inclement weather, including minimal lighting.

Minimum 3 months of experience in a Zoo, Aquarium,

Museum, Research Center, Nature Center, or equivalent.
Preferred Qualifications:
Professional goals which include attending graduate school or gaining employment in an animal or conservation field.
Required Education:
Minimum grade point average of 3.0

Senior or recent college graduate of an undergraduate program only
Additional Information:
Required Materials WITHIN 2 DAYS OF APPLICATION
Résumé (outlining all of your required qualifications)

College transcripts (official or unofficial)

Attach a cover letter describing

how your personal experiences have shaped your passion for this position and your future career
To upload these documents: WITHIN 2 DAYS OF APPLICATION
Log into your Dashboard

Click the second tab "Attachments"

Select "Submitted Applications"

Click on the title of the position for which you would like to attach the transcript/cover letter/resume/etc

Click the "Add Files" button

Under what you want to add, select "Transcript"/or type of document you are attaching

Be sure your document is titled appropriately with your name and type of document in this format: First Name_Last Name_Transcript
To Apply Visit:
http://DisneyScienceJobs.com?cid=20146
---
Walt Disney Parks and Resorts U.S., Inc. is an equal opportunity employer. Applicants will receive consideration for employment without regard to race, color, religion, sex, national origin, sexual orientation, gender identity, disability or protected veteran status. Disney fosters a business culture where ideas and decisions from all people help us grow, innovate, create the best stories and be relevant in a rapidly changing world.