Position Description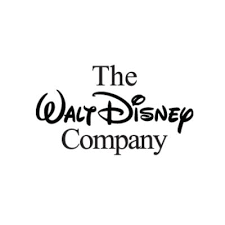 Marine Mammal Intern
Marine Mammal Internship – Fall 2020
Disney's Animal Kingdom® and Epcot® Theme Parks
Be a part of a transformative team and culture…
---
The Marine Mammal Professional Internship is an entry-level opportunity to assist trainers in the daily care of West Indian manatees and Common Bottlenose dolphins. Interns will use interpretive skills to connect with our guests in promoting marine stewardship (50%) as well as preparing diets and maintaining cleanliness of all areas (50%).
Responsibilities:
Narrate science-based studies stressing cognitive inquiry, marine mammal awareness and marine conservation issues in an engaging and informative format

Prepare daily diets for the marine mammal collection at The Seas with Nemo and Friends.

Promote a healthy environment through sanitation and cleanliness.

Build knowledge of behavior, training and record management.

Contribute to ocean conservation on a global scale.
Basic Qualifications:
Three months of public speaking experience in a zoo, aquarium, museum or nature center setting

Strong comfort level with public speaking and presenting to large groups of guests

Ability to lift and carry 50 pounds

Must have a valid U.S. driver's license

The ability to operate a company vehicle. Candidate must be willing and able to operate a company vehicle under inclement weather, including minimal lighting.

SCUBA certification, and possession of a SCUBA certification card, is required at the time of application

Less than six months experience in a marine mammal setting

Strong career interest in marine mammal training or husbandry
Required Education:
Junior, senior or recent college graduate

Biology, Behavior or related science major

Minimum GPA of 3.0
Additional Information:
Required Materials: Must be attached within 48 hours of application submission
Résumé (outlining all of your required qualifications)

College transcripts (official or unofficial)

Please attach a copy of your SCUBA Certification Card front and back

Attach a cover letter to tell us a bit more about your passion for this field, and how you have cultivated this passion in your field to date to prepare for your future career

To upload these documents:
Log into your Dashboard

Click the second tab "Attachments"

Select "Submitted Applications"

Click on the title of the position for which you would like to attach the transcript/cover letter/resume/etc

Click the "Add Files" button

Under what you want to add, select "Transcript"/or type of document you are attaching

Be sure your document is titled appropriately with your name and type of document in this format: First Name_Last Name_Transcript
To Apply Visit:
http://DisneyScienceJobs.com?cid=20146
---
Walt Disney Parks and Resorts U.S., Inc. is an equal opportunity employer. Applicants will receive consideration for employment without regard to race, color, religion, sex, national origin, sexual orientation, gender identity, disability or protected veteran status. Disney fosters a business culture where ideas and decisions from all people help us grow, innovate, create the best stories and be relevant in a rapidly changing world.