Position Title: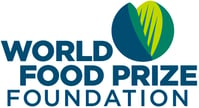 Program Coordinator, Global Youth Programs & Partnerships
Position Summary:
The Program Coordinator, Global Youth Programs & Partnerships provides operational and administrative support of the World Food Prize Foundation's (WFPF) Youth Institute programs globally, facilitates educational outreach and training efforts, and helps administer teacher training initiatives. The position provides organizational support on program planning, design, and delivery
communications and outreach, partner engagement and training
operational logistics, and event planning and coordination.
The World Food Prize Foundation's Youth Programs are among the most innovative and effective programs in the world today to engage, educate, and inspire students to pursue careers in STEM fields critical to food and agriculture. With 25 WFPF Youth Institutes around the world, a proven model of success, and planned programmatic expansion in Europe, Africa, Asia, and the Americas, WFPF Youth Programs are poised to grow rapidly over the next 5 years. Partnering that growth with unique professional opportunities and mentorship for students and educators will be critical to empowering the next generation of hunger fighters.
QUALIFICATIONS: Minimum of bachelor's degree and 1-2 years relevant experience
SALARY: $42,000 - $54,000+ | Commensurate with Professional Experience
POSITION LOCATION: Des Moines, Iowa (USA) preferred, remote location considered
APPLICATION DEADLINE:

January 16, 2022

, 12:00 p.m. CDT