Position Title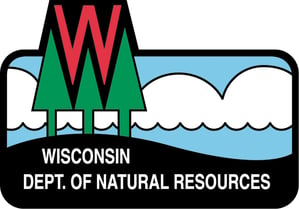 Forestry Research Positions
Job Summary
The Wisconsin Department of Natural Resources Division of Forestry is recruiting for three forestry researcher positions, each with a different focus:
• Fire/Landscape Disturbance Researcher (based in either Madison or Rhinelander)
• Forest Management & Ecology Researcher (based in Rhinelander only)
• Forest Socio-Economic Researcher (based in either Madison or Rhinelander)

Science matters, especially when it comes to making good management decisions and policies regarding our natural resources. That's why we need knowledgeable and skilled scientists like you to join our team and work collaboratively on important natural resources issues.

Position Summary:
All three Forestry Researchers conduct and lead applied research on complex forest-related interactions, overseeing all phases of investigations and projects. Specific focus areas will change over time based on the needs of the Department. Current priorities for each position are described below.

Current priorities for the Fire/Landscape Disturbance Researcher include analysis of: the efficacy of prescribed fire as a management tool including evaluation of seasonality and intensity of fire use and resulting impacts; prioritization of statewide prescribed fire use; the use of landscape-scale modeling of fire regimes and current wildfire risk/hazards; historic patterns of fire and disturbance in forested ecosystems and the relationship to current management tools and goals; the study of forest growth and development (dendroecology); and the effects of invasive plants/insects/pests/pathogens on forest composition and use of management tools.

Current priorities for the Forest Management & Ecology Researcher include analysis of the efficacy of forest management and silviculture guidelines, barriers to regeneration (such as deer browse, competition, invasive plants and others), ash-replacement species guidance and adaptive forestry to create climate resilient forest systems.

Current priorities for the Forest Socio-Economic Researcher include an analysis of socio-economic factors impacting industrial and non-industrial forest management decision-making, evaluation of effective methods for communication to landowners and land managers on various forest management issues, assessment of economic/social trade-offs of forest management practices, evaluation of preferences, satisfaction, and impacts of multiple recreational demands within a managed forest landscape, and an analysis of sociologic factors influencing the ownership and objectives of small forest landowners in Wisconsin.
Applicants must possess the following required qualifications to be eligible for this position:

• For all three positions: Professional experience conducting research, including study
design, data acquisition, statistical analysis, and report preparation
• Only for Fire/Landscape Disturbance Researcher: Professional experience related to
prescribed fire, forest fire, forest disturbance, dendrochronology, or climate change
• Only for Forest Management & Ecology Researcher: Professional experience related
to forest management or forest ecology
• Only for Forest Socio-Economic Researcher: Professional experience in sociology
or economics related to natural resources
Best-qualified candidates will also possess the following preferred qualifications, which are the same for all three positions:

• Experience leading complex research projects that either include multiple investigators
(non-advisory) or are multidisciplinary in nature
• Experience applying related scientific expertise to inform management decisions or
create policy
• Bachelor's degree, Master's degree or PhD related to the job

Please see full job announcement and application instructions at Wisc.jobs
Applications must be submitted online.
Application deadline is February 27, 2020
---
We are an Equal Opportunity Employer seeking a diverse and talented workforce.